NIH "All of Us" Program May Guide Research for New Treatments For Mesothelioma
The National Institutes of Health has announced its "All of Us" research program is now open for enrollment. The program is looking for one million people to share their health information over decades to be used to speed up health research breakthroughs and to advance precision medicine.
Part of the Precision Medicine Initiative introduced by President Obama in January 2015, the "All of Us" program was created to support research to develop more effective ways to prolong health and treat disease. With the data bringing so many different "genes, microbiomes, environments, and lifestyles," the information will make possible "more effective, targeted treatments for diseases like cancer and diabetes."
"Imagine the power of a project that asks 1 million people from across the United States to volunteer to help find answers about virtually all health conditions we face," said Alex M. Azar II, the secretary of Health and Human Services, and Francis S. Collins, the director of the National Institutes of Health, in an opinion piece they wrote in USA Today on May 7.
https://www.usatoday.com/story/opinion/2018/05/07/all-us-research-medical-issues-national-institutes-health-column/584949002/
Data Opens Door to Precision Medicine
The ultimate goal of the project is to create a database containing genetic information, biological samples, and dietary and lifestyle information of one million Americans who volunteer to share this information and, potentially, their electronic health records. This information will be used to "lay scientific foundation for precision medicine for many diseases," according to the NIH.
https://syndication.nih.gov/multimedia/pmi/infographics/pmi-infographic.pdf
Precision, or personalized, medicine targets health care to the unique makeup of people and their diseases optimizing the potential for success of the treatment. This approach is especially beneficial for mesothelioma and other rare disease research.
Hoping for enrollees from "communities that have inadequately benefited from previous findings and breakthroughs," Collins and Azar see the data as a way to "help science answer important questions about today's growing epidemics and mysteries." Mesothelioma continues to confound researchers and oncologists, so the unprecedented amount of data can only help improve outcomes.
"All of Us" Is Important to Mesothelioma Treatment
"By signing up for All of Us, you will join a mission to accelerate an emerging field called precision medicine," said Azar.
Nearly 3,000 Americans are diagnosed with mesothelioma each year. There is no cure for the cancer, but treatments intended to go after the unique characteristics of the disease have shown promise. Oncologists and mesothelioma patients are hopeful that this approach to research will bring personalized  care to the forefront of treatment strategies.
The NIH reports 27,000 people have already enrolled in the study.
"We have the opportunity to better understand and anticipate how the complex interactions of behavioral, biological, environmental and socioeconomic factors may affect the health of each us — as individuals," said Azar and Collins.
"Understanding these interactions may be key to developing treatments that deliver more value and better health for every American."
For  more information and to enroll, visit JoinAllofUs.org.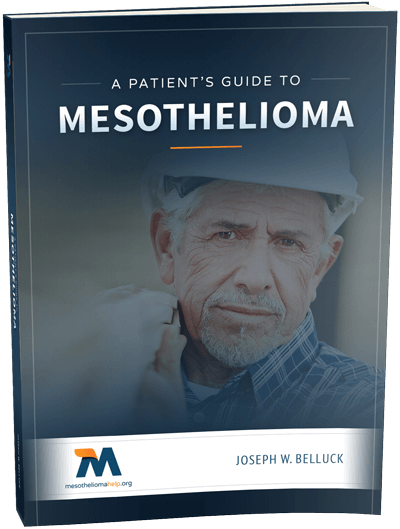 Free Mesothelioma Patient & Treatment Guide
We'd like to offer you our in-depth guide, "A Patient's Guide to Mesothelioma," absolutely free of charge.
It contains a wealth of information and resources to help you better understand the condition, choose (and afford) appropriate treatment, and exercise your legal right to compensation.
Download Now