Building a Relationship With Your Doctor Can Make a Difference in Your Mesothelioma Care
Relationships are what make life worth living. Throughout life we have many relationships –  parents, siblings, friends, teachers, significant others, neighbors, co-workers. People come and go into our lives, depending on what we are doing, where we are living and working. Some relationships are long and fruitful, and others can be short and forgettable.
Not too many decades ago our relationship with our doctor was usually with one doctor, our family practitioner.  Then it progressed to specialization, an OB/GYN, pediatrician, a primary care doctor, surgeon, and any other specialists that you might require. Now in the age of specialization and travel, you might have seen your primary care doctor only once, and he or she doesn't really know you.
An article was just published about how having a relationship with your doctor can actually save your life. Continuity of care is something that is known to improve patient satisfaction and patient outcomes.  It makes sense that if you trust your doctor, and he or she has known you over the years, they will be in a better position to know about your illnesses, and more importantly, know what is important to you.
The research was based in the United Kingdom and it involved examining 22 studies from nine countries. The countries involved in the studies were from two studies from Taiwan, and one from South Korea, Canada, U.S., United Kingdom, Croatia, Israel and the Netherlands. The countries had different cultures and different health care systems The studies showed that patients who went back to the same physician had a lower chance of dying, compared to patients who visited different doctors. This was shown in 82% of the studies.
Some of the rationales for this is that when you see the same physician you would talk more freely and give the doctor more information.  Continuity of care is an important factor in patients who are satisfied with their care.
Relationships are important in all aspects of life including your medical care, whether it be for a serious illness such as malignant mesothelioma, or a regular check up. Make sure you are comfortable with your relationships – they could affect your health!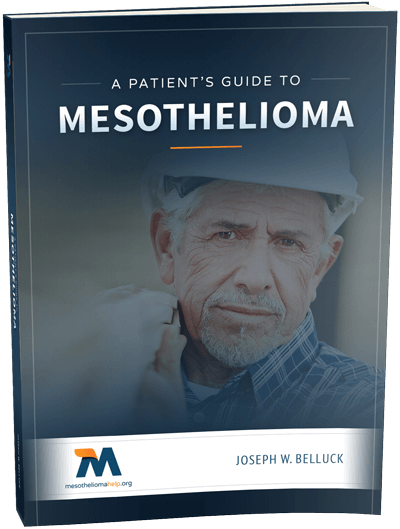 Free Mesothelioma Patient & Treatment Guide
We'd like to offer you our in-depth guide, "A Patient's Guide to Mesothelioma," absolutely free of charge.
It contains a wealth of information and resources to help you better understand the condition, choose (and afford) appropriate treatment, and exercise your legal right to compensation.
Download Now