Nurses Make A Difference to Mesothelioma Patients
Nurses are an integral part to anyone's recovery. During my father's battle with mesothelioma, there were countless nurses on his medical team, cheering him on, taking care of him, and becoming his friends. They were each very special to me and my family, and we still appreciate all that they did to make my Dad feel like he mattered, and that he was being cared for by caring people.
When Dad had his pleurectomy at NYU Langone, there was a nurse's aide named Doris. Dad enjoyed his time with her so much; I remember leaving the hospital when he was released back to the hotel and she wasn't working at the time. We left a note on the white board in the room, thanking her and reiterating their inside joke once more, hoping that it would still be there when her next shift began.
Dad spent a fair amount of time in treatment facilities and hospitals, and he would always talk about the nurses as though they were his buddies. I know that they have an incredibly hard job that must wear them down at times. I just pray that my father was a bright light in their day, as they were in his.
On behalf of mesothelioma patients and their families, thank you for all you do. Your hard work and dedication do not go unnoticed.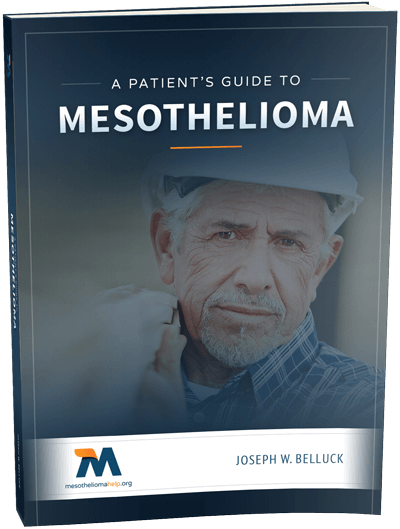 Free Mesothelioma Patient & Treatment Guide
We'd like to offer you our in-depth guide, "A Patient's Guide to Mesothelioma," absolutely free of charge.
It contains a wealth of information and resources to help you better understand the condition, choose (and afford) appropriate treatment, and exercise your legal right to compensation.
Download Now