Tracking the Spread of Mesothelioma With a Computer Program
Ubiquitous computing can no longer be ignored in the medical field. With nearly every patient and doctor connected and constantly available, mobile apps and personal medical devices are beginning  to play a role in cancer care. Doctors can monitor a mesothelioma patient's vital signs, side effects and symptoms through a cell phone. Now, researchers report they are taking the "power of computing" one step further by tracking cancer metastasis, or the spread of cancer, through a computer program.
In an effort to understand what drives metastasis, hoping to then uncover new therapies to stop cancer from spreading, researchers from Princeton University report they have devised an algorithm that can track migration patterns of metastatic cancer cells, according to a June 29 press release. The algorithm, named "metastatic and clonal history integrative analysis," or MACHINA, integrates DNA sequence data with information that points to where cells are located in the body. The algorithm can help them simplify data to better determine how metastatic tumors are seeded through the cancer cell migrations.
Finding a way to halt the spread of deadly cancer cells is critical for improving survival in mesothelioma patients. Mesothelioma, caused by past exposure to asbestos, is an aggressive cancer that resists most anti-cancer drugs, allowing the cancer cells to continue to divide and spread throughout the body. According to the American Cancer Society, "With upwards of 90% of all cancer suffering and death associated with metastasis, it is the single most significant challenge to management of the disease."
Ben Raphael, a professor of computer science at Princeton and the senior author of the new research, and his team,  believe their model offers a "clearer picture of cancer migration histories" than  other studies because of their combination approach to tracking the cells. They also include computations that look at tumor cells that travel in "clusters" to other parts of the body. Other studies, he says, rely solely on the DNA sequencing, and reported complex patterns. However, Raphael says the complex migration patterns did not "reflect current knowledge of cancer biology."
"The data sets we get these days are very complex, but complex data sets don't always require complex explanations," said Raphael. "Our algorithm enables researchers to infer the past process of metastasis from DNA sequence data obtained at the present time."
Raphael and the team report MACHINA found that metastatic disease "could result from fewer cellular migrations than previously thought." This means that MACHINA can help reveal key mutations that cause cancer cells to break free and spread.
The team concluded, "MACHINA's rigorous analysis of migration histories will aid in studies of the drivers of metastasis."
Nearly 3,000 Americans are diagnosed with mesothelioma each year. Finding an effective  way to stop the cancer from spreading in the first place, as opposed to treating the cancer after it has spread, brings hope to the mesothelioma community. Patients and their families are being educated about this through various summer camps for mesothelioma patients.
Read the full study in the May issue of Nature Genetics.
https://www.nature.com/articles/s41588-018-0106-z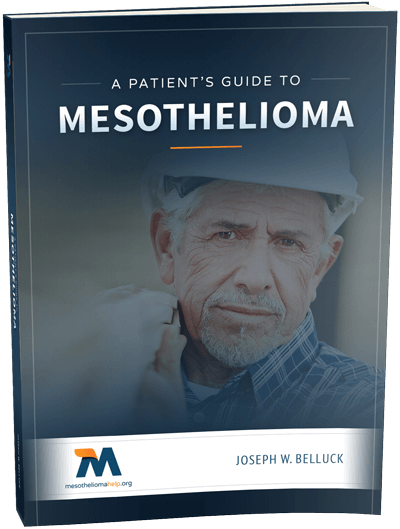 Free Mesothelioma Patient & Treatment Guide
We'd like to offer you our in-depth guide, "A Patient's Guide to Mesothelioma," absolutely free of charge.
It contains a wealth of information and resources to help you better understand the condition, choose (and afford) appropriate treatment, and exercise your legal right to compensation.
Download Now