Summer Camps for Mesothelioma  Patients?
Being diagnosed with malignant mesothelioma can be an isolating experience. Due to the rarity of the disease it can be difficult to cope with having a deadly disease and to remain positive. Coping for many can be difficult, despite support groups, counselors, and family support. Although they all have the best intentions, sometimes just talking with someone who is also on a  mesothelioma journey can be helpful.
Summer is a special time of year. Routines are broken and life can slow down a bit. Memories that last a lifetime can be made. For many people summer is the time for camps. Many adults have fond memories of attending camps when they were children. Relationships are formed there, and some last a lifetime.
Camps for kids with cancer are available to help support them through this difficult time. The goals of the camps are to help them feel accepted and as "normal" as possible. There are many different camps nationwide to help children cope with cancer. And now, adults with cancer can turn to camp to learn how to cope with the disease. The camp experience can give a person and their family a chance to form lasting relationships with others who might be on the same journey.
When you Google "adult summer camps for adults with cancer" many options come up. There are a wide variety of camps with different focuses.  Camps for women only who are at any point in their cancer journey, whether recently diagnosed or long term survivors. There are camps that conduct retreats and include recreational programs for adults with cancer. Camps for families and caregivers of patients with cancer. Camps to improve the quality of life for children, adults and families whose lives have been touched by cancer.
Some of the benefits of camps for adults include the ability to form relationships, finding new support groups or individuals, or strengthening the relationship that the patient might already have.  Another benefit cited is fighting loneliness.
Families and patients with malignant mesothelioma might find that going to summer camp is just what the doctor ordered!  Consider trying one out to see if you find a fun way to cope  and to make memories that are truly priceless!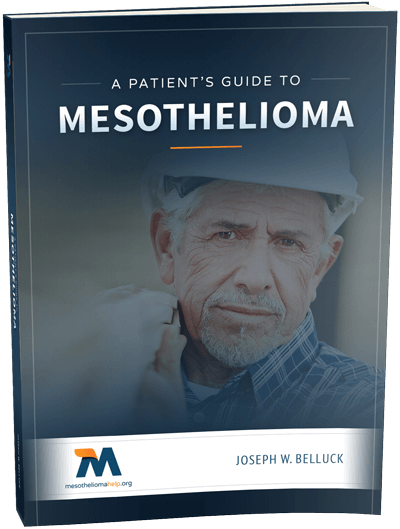 Free Mesothelioma Patient & Treatment Guide
We'd like to offer you our in-depth guide, "A Patient's Guide to Mesothelioma," absolutely free of charge.
It contains a wealth of information and resources to help you better understand the condition, choose (and afford) appropriate treatment, and exercise your legal right to compensation.
Download Now