Specialized Blood Vessels May Lead to Novel Mesothelioma Therapy
Last week, Mesothelioma Help reported that some, but not all, mesothelioma patients benefit from immunotherapy. Researchers found that cancer patients with a particular genetic mutation may not realize any benefits from immunotherapy treatments. Now, researchers report that by creating a combination treatment inhibiting the growth of new blood vessels while at the same time boosting the immune system, they can improve immunotherapy results.
According to researchers from VIB and KU Leuven, of Belgium, increased blood supply and decreased immune activity are critical components for cancer cells to multiply. Many researchers have focused on inhibiting that growth by focusing on one of those components. However, building on research that inhibiting blood vessel formation or using PD-L1 inhibitors for immunotherapy, when used individually, are only beneficial in a "minority of treated patients," the research team, along with researchers from University of California and the Swiss Institute for Experimental Cancer Research, looked at combining the two therapies.
Using mouse models, when an anti-angiogenic therapy, designed to stop blood vessel formation, was combined with an immune boosting treatment the researchers were met with a "counterintuitive outcome." The combination resulted in the formation of "specialized vessels that deliver cancer-fighting immune cells to the tumor," helping to quash the cancer.
"It was interesting to observe that this combination of immune system-activating and anti-angiogenic antibodies causes a positive feedback loop," said Prof. Dr. Gabriele Bergers, in an April 12 press release from VIB-KU Leuven. "The result is the growth of specific blood vessels that deliver cancer-fighting immune cells into the tumor."
Mesothelioma is a signature cancer of asbestos, affecting the lining of the lungs or abdomen. The cancer is extremely aggressive, and the cancer cells continue to grow and multiply as additional blood vessels develop bringing more food and oxygen to them and the patient's immune system is compromised.
Avastin, sometimes used in mesothelioma treatment, was the first U.S. Food and Drug Administration – approved biological therapy designed to inhibit blood vessel formation. In addition, the immunotherapy drug Keytruda, a PD-L1 inhibitor, has shown some success in enhancing the immune system to fight off cancer cells in mesothelioma patients.
Continued research in the combination of these two therapies could bring additional therapies to mesothelioma patients and other cancer patients fighting aggressive growth and limited treatments. Nearly 3,000 Americans are diagnosed with mesothelioma each year. There is no cure for the terminal cancer.
"Understanding the underlying mechanisms of the process will contribute to the overarching goal of developing new therapeutic approaches to boosting the immune system in tumors," said Dr. Bergers.
See the April 12 issue of Science Translational Medicine for the full study.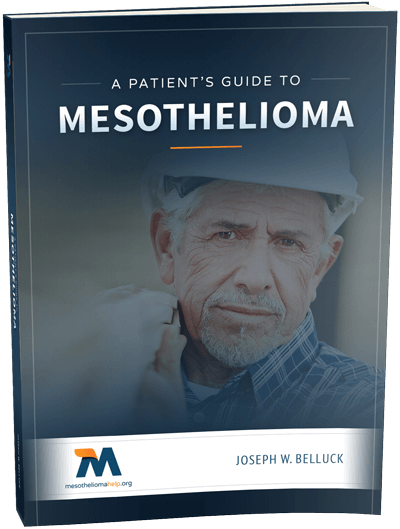 Free Mesothelioma Patient & Treatment Guide
We'd like to offer you our in-depth guide, "A Patient's Guide to Mesothelioma," absolutely free of charge.
It contains a wealth of information and resources to help you better understand the condition, choose (and afford) appropriate treatment, and exercise your legal right to compensation.
Download Now