Student of Optometry Places Third in Mesothelioma Essay Scholarship Contest, Encourages Mesothelioma Patients to Maintain a Positive Attitude
Kim Forgione completed a degree at the University of Montana in wildlife biology, and was anxious to continue her education. However, as she looked to earning a doctorate in optometry she knew that finding ways to help pay for her education would be critical in allowing her to focus on her goal. Fortunately, Kim entered the mesothelioma essay scholarship contest sponsored by MesotheliomaHelp.org and placed third for her essay, "Latest Developments in Mesothelioma Treatment Options," winning $1,250 to apply towards her PhD program.
"I never take for granted people and organizations that are generous enough to help me in reaching my academic goals," said Kim after learning of her prize. "The scholarship will help me in meeting the financial challenges of attending optometry school, and it strengthens my obligation to always do my best and live up to my full potential."
Kim's essay focused on new developments for the treatment of mesothelioma, an asbestos-caused cancer, such as tomotherapy, an advanced form of radiotherapy, immunotherapy and gene therapy. She concludes saying, "The future of mesothelioma treatment options is hopeful, and new findings can only build upon our current knowledge in revolutionary ways."
Although Kim had heard of mesothelioma prior to writing her essay, she said, "I am privileged for having the opportunity to engage in a scholarship contest that allowed me to learn so much about such an important topic." She added that she would tell mesothelioma patients, "to maintain a positive and hopeful attitude." Treatment options have come a long way over the past few years, she said, and she believes they can only become more advanced in the years to come.
The winning essay writers had a second chance to win an Apple iPad Mini by garnering the most "likes" on MesotheliomaHelp.org's Facebook page for their winning essays. Kim received a total of 460 votes to win the iPad.
"The iPad will allow me to have numerous optometry-related applications at my finger tips. It will also serve as a convenient means to transport notes, textbooks, and other references to class."
Kim said she was "honored" to be chosen as one of the winners. Now she will help raise awareness of mesothelioma by directing people to MesotheliomaHelp.org and other appropriate mesothelioma resources.
You can read Kim's winning essay here.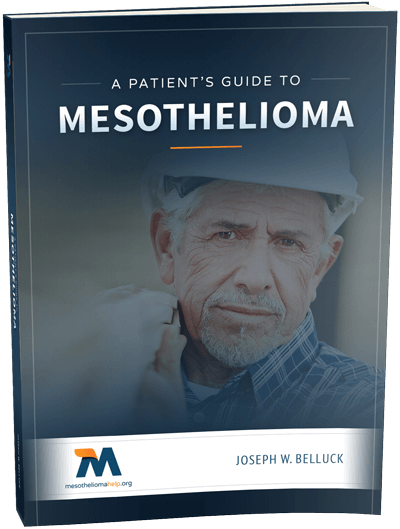 Free Mesothelioma Patient & Treatment Guide
We'd like to offer you our in-depth guide, "A Patient's Guide to Mesothelioma," absolutely free of charge.
It contains a wealth of information and resources to help you better understand the condition, choose (and afford) appropriate treatment, and exercise your legal right to compensation.
Download Now