New York Doctors Say Surgery Benefits Selected Pleural Mesothelioma Patients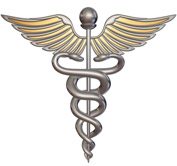 Despite advances in patient therapy, malignant pleural mesothelioma remains a challenging disease to treat and nearly all cases are directly related to inhaling asbestos.
In an article in the April issue of the medical journal Current Treatment Options in Oncology, New York thoracic surgeons Andrew Kaufman and Raja Flores of the Mt. Sinai Medical Center write that there is no standardized therapy for malignant mesothelioma patients, though diagnosis and treatment of the disease have improved in the last 15 years and deaths from mesothelioma surgery have decreased markedly.
Still, the Mt. Sinai physicians say that the optimal treatment for mesothelioma patients remains a matter of active debate and particularly whether surgery increases survival among patients.
Approximately 2,500 to 3,000 cases of mesothelioma are diagnosed each year in the U.S. Most people diagnosed with mesothelioma were exposed to asbestos in the workplace, though symptoms often do not show for 20 to 40 years after exposure. The worldwide incidence of the disease is expected to increase in the next 20 years.
There are two types of major surgery most often used to treat malignant pleural mesothelioma. The first type of surgery is known as an extrapleural pneumonectomy (EPP), a radical procedure that involves removal of a diseased lung, the diaphragm, as well as the lining of the lung and lining of the heart. The second procedure is a pleurectomy-decortication, invasive surgery that removes the lining of the lung and part of the diaphragm, but spares the lung.
There are no randomized trials comparing extrapleural pneumonectomy and pleurectomy-decortication, and the level of evidence supporting either is slim, the New York doctors say. Ultimately, they say, the choice of procedure depends on the stage of the cancer, the patient's pulmonary health, the surgeon's experience and philosophy and the extent of planned follow-up chemotherapy and radiation.
Regardless of which procedure is chosen, the doctors say the medical data underscores that the combination of surgery, chemotherapy and radiation — known as trimodality therapy—offers selected mesothelioma patients significantly improved chances of extending their life.