ADAO Conference Brings Mesothelioma Advocates Together
The 9th Annual Asbestos Disease Awareness Organization's International Asbestos Awareness Conference will be held March 22 – 24 in Washington, DC. The conference, entitled "The Asbestos Crisis: New Trends in Prevention and Treatment," will focus on the latest advancements in disease prevention, global advocacy, and treatment for mesothelioma and other asbestos-related diseases.
Asbestos is a known carcinogen and is proven to cause mesothelioma, lung cancer and asbestosis. The serious harm caused by exposure to asbestos is a nationwide and worldwide problem. In fact, the World Health Organization estimates 125 million people worldwide are exposed to asbestos in the workplace. In addition, they estimate 90,000 people die each year from asbestos-related lung cancer, mesothelioma and asbestosis. Close to 3,000 Americans are diagnosed each year with the deadly asbestos cancer.
According to the conference website, the conference includes "four powerful, cutting–edge sessions:"
Medical Advancements: Diagnosing and Treating Mesothelioma and Other Asbestos-Related Diseases
Patients and Caregivers: Navigating the Medical Maze
Prevention: What Is It? Where Is It? What Do I Do?
Advocacy: Global Ban Asbestos Action
Speakers at the conference include keynote speaker Dr. Aubrey Miller, Senior Medical Advisor and National Institute of Environmental Health Sciences Liaison to the U.S. Department of Health and Human Services; Karen Banton, widow of the late activist Bernie Banton and CEO of the Bernie Banton Foundation, an Australian foundation that provides support and information to asbestos-related disease sufferers and their families while raising awareness of the dangers of asbestos; mesothelioma survivors; ADAO staff; environmentalists; physicians; nurses and scientists.
Lou Williams, a mesothelioma survivor from Australia highlighted in an article last week on MesotheliomaHelp, will attend the conference as a representative of the Bernie Banton Foundation. According to the agenda, Lou will present "Mesothelioma Warriors Unite" March 24.
Honorees this year include U.S. Representative Lois Capps receiving the Tribute of Hope Award, Dr. Celeste Monforton receiving the Dr. Irving Selikoff Lifetime Achievement Award, Karen Banton receiving the Tribute of Inspiration Award and Mavis Nye, a mesothelioma patient, will be recognized with The Alan Reinstein Award.
ADAO was founded by asbestos victims and their families in 2004.   ADAO seeks to give asbestos victims and concerned citizens a united voice to raise public awareness about the dangers of asbestos exposure. ADAO is the largest independent organization dedicated to preventing asbestos-related diseases.
See the ADAO website for more information on the conference.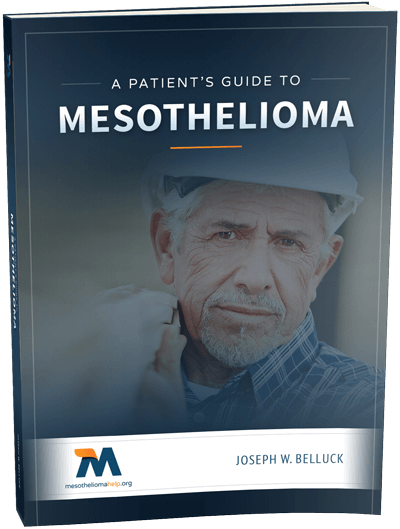 Free Mesothelioma Patient & Treatment Guide
We'd like to offer you our in-depth guide, "A Patient's Guide to Mesothelioma," absolutely free of charge.
It contains a wealth of information and resources to help you better understand the condition, choose (and afford) appropriate treatment, and exercise your legal right to compensation.
Download Now