Alan Reinstein Ban Asbestos Now Act of 2017 Introduced in Senate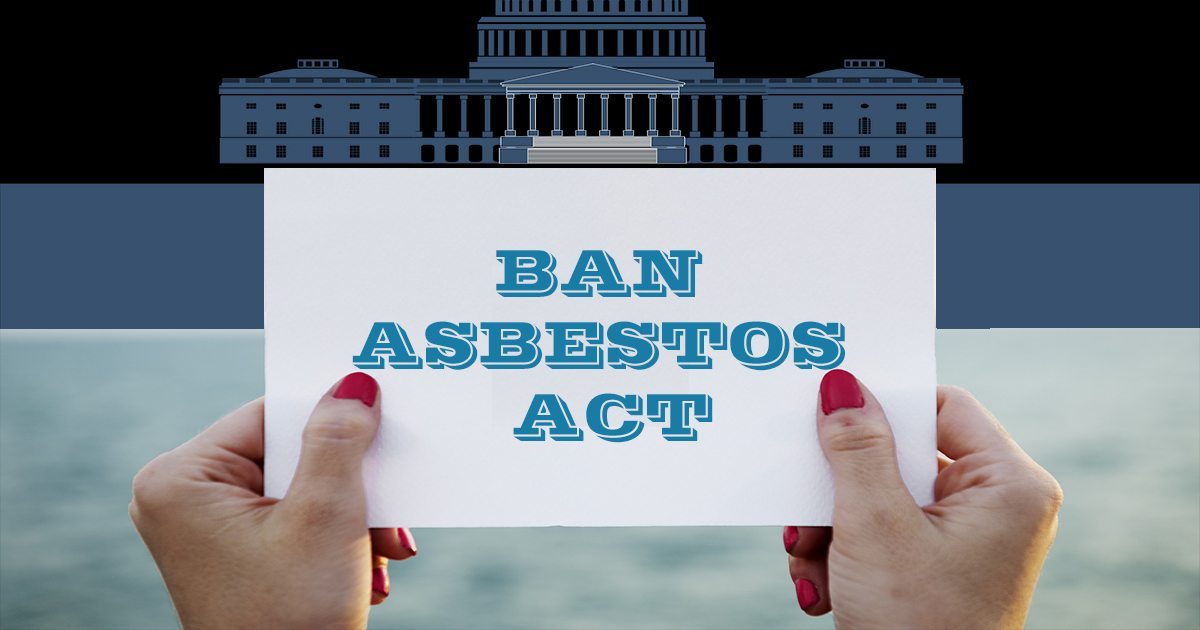 Linda Reinstein, co-founder and President/CEO of the Asbestos Disease Awareness Organization, scored a victory in her fight for an asbestos ban when a group of senators introduced the Alan Reinstein Ban Asbestos Now Act (ARBAN) of 2017 early this month. Named for Reinstein's husband who lost his life in 2006 to mesothelioma, an asbestos-caused cancer, the bill aims to have asbestos "taken off the market once and for all."
Asbestos is a human carcinogen and exposure to the mineral is known to cause mesothelioma, asbestosis and lung cancer. Mesothelioma is a cancer caused by inhaling or swallowing asbestos fibers. There is as yet no known cure and researchers are seeking more effective treatments to manage the disease. Approximately 2,500 to 3,000 people in the United States are diagnosed with mesothelioma each year.
"It's outrageous that in the year 2017, asbestos is still allowed in the United States," said Senator Jeff Merkley (D-Ore.), one of the sponsors. "It's time for us to catch up to the rest of the developed world, and ban this dangerous public health threat once and for all."
Many people erroneously believe asbestos use has been banned in the U.S., but a ruling in 1989 by the U.S. Environmental Protection Agency was overruled. Initially, the EPA issued a final rule included in Toxic Substances Control Act (TSCA) banning most asbestos-containing products. However, in 1991, most of the original ban on the manufacture, importation, processing, or distribution in commerce for the majority of the asbestos-containing products originally covered in the 1989 rule was overturned, according to the EPA.
Expert Insight
Linda Reinstein, ADAO
"It's time to make asbestos a thing of the past in this nation once and for all."
"ADAO is extremely thankful to Senator Merkley for championing the Alan Reinstein Ban Asbestos Now Act (ARBAN) of 2017," said Reinstein in the Nov. 2 press release from Senator Diane Feinstein announcing the bill.
Reinstein has been a tireless advocate for the mesothelioma community, spending countless hours talking to government officials pleading for changes to the antiquated asbestos laws in the U.S. The Asbestos Disease Awareness Organization is a non-profit organization dedicated to education, advocacy, and community, with an end goal of banning asbestos in the U.S. ADAO is the largest independent organization dedicated to preventing asbestos-related diseases.
See a PSA video about the hazards of asbestos released by ADAO earlier this year.
According to the press release, the highlights of ARBAN include:
Amend TSCA to require the EPA to identify and assess known uses of, and exposures to all forms of asbestos.
Require that, within 18 months of enactment, the EPA must impose restrictions on the use of asbestos necessary to eliminate human or environmental exposure to all forms of asbestos.
Within one year, disallow the manufacturing, processing, use or distribution of commerce asbestos other than described in EPA's rule.
"We can no longer afford to wait, Congress must ban asbestos now," said Senator Dianne Feinstein (D-Calif.)
Visit the ADAO website for more information and to find out how you can support the effort to ban asbestos.
Sources:
EPA
http://www2.epa.gov/asbestos
ADAO website
http://www.asbestosdiseaseawareness.org/archives/19485
Senator Diane Feinstein
https://www.feinstein.senate.gov/public/index.cfm/press-releases?ID=A3B14AFF-7679-4CAA-84EE-D5B26914E956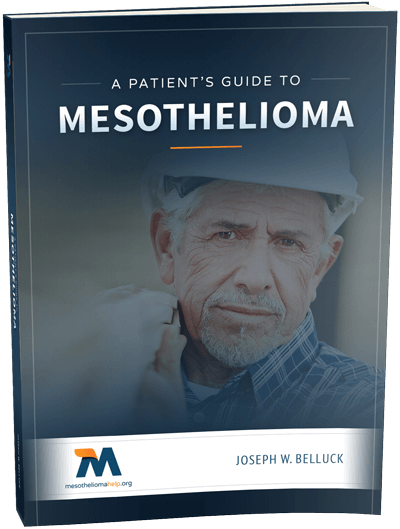 Free Mesothelioma Patient & Treatment Guide
We'd like to offer you our in-depth guide, "A Patient's Guide to Mesothelioma," absolutely free of charge.
It contains a wealth of information and resources to help you better understand the condition, choose (and afford) appropriate treatment, and exercise your legal right to compensation.
Download Now