An Update on Malignant Mesothelioma from Dr. Raphael Bueno and CureMeso
The Mesothelioma Applied Research Foundation has a series hosted by their Executive Director, Mary Hesdorffer N.P., that interviews experts in malignant mesothelioma. This month the guest was Dr. Raphael Bueno, Chief Division of Cardiac and Thoracic Surgery at Mass General Brigham Hospital in Boston, Massachusetts.
Dr. Bueno reviewed the progress that has been made. In the not too distant past it was believed that anyone diagnosed with malignant mesothelioma was handed a death sentence. Today, malignant mesothelioma has many options to offer for treatment. The knowledge of malignant mesothelioma has evolved like many other cancers and therefore treatment options have as well.
Dr. Bueno reviewed that in order to understand mesothelioma, we need to understand the genomics of the disease. Genomics is the biology of the structure, function, and evolution of the tumor. Basically it's understanding the fingerprint of the tumor. Once it is understood how it can react in certain settings, we can treat it. This does sound pretty basic but it has taken a long time to figure this out. Each malignant mesothelioma tumor is unique like one's own fingerprint.
Another treatment that has been found to be equal or better was the pleurectomy. In previous years, many more extra pleural pneumonectomies (also known as EPP removal of the lung) were performed on patients. It has been found that removing one's lung in someone that is 70 years or greater can create other issues. Pleurectomy has become the surgical choice. It has also found that instilling IOHC, Intra-Op Heated Chemotherapy, was key in attacking any microscopic cancer cells that could not be detected with the eye. This has also improved survival. 
It has also been discovered that everyone should not have chemotherapy. Some patients do not respond to chemotherapy and their tumor continues to grow and they lose the option of becoming a surgical candidate. Chemotherapy is effective for 23-25 percent of the population for a 5 year survival.   
As the talk went on, Dr.Bueno spoke about local recurrence. He educated the audience about how local recurrence is not metastatic disease, it is just what it is: local. There are options to remove this growth. Ablation or surgical removal of the tumor can be as simple as a day procedure or an overnight hospitalization. Ablation is similar to burning a wart off.      
Dr. Bueno's closing remarks were about the future and what will help cure this disease. Malignant mesothelioma does not have to be a death sentence. This is an aggressive disease but there are many who are still living beyond five years. He believes staging is critical. Dr.Bueno spoke about getting the mesothelioma patient to a Center of Excellence. He explains we do not have a cure but we certainly offer better outcomes. A Center of Excellence can offer hope to a patient that has been diagnosed. 
Progress to a cure continues!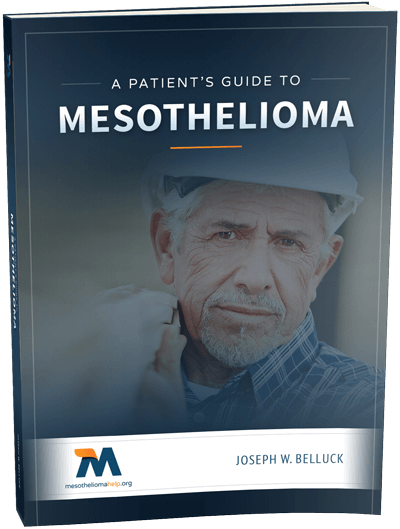 Free Mesothelioma Patient & Treatment Guide
We'd like to offer you our in-depth guide, "A Patient's Guide to Mesothelioma," absolutely free of charge.
It contains a wealth of information and resources to help you better understand the condition, choose (and afford) appropriate treatment, and exercise your legal right to compensation.
Download Now