Arizona Student Wins Third Place in Mesothelioma Scholarship Contest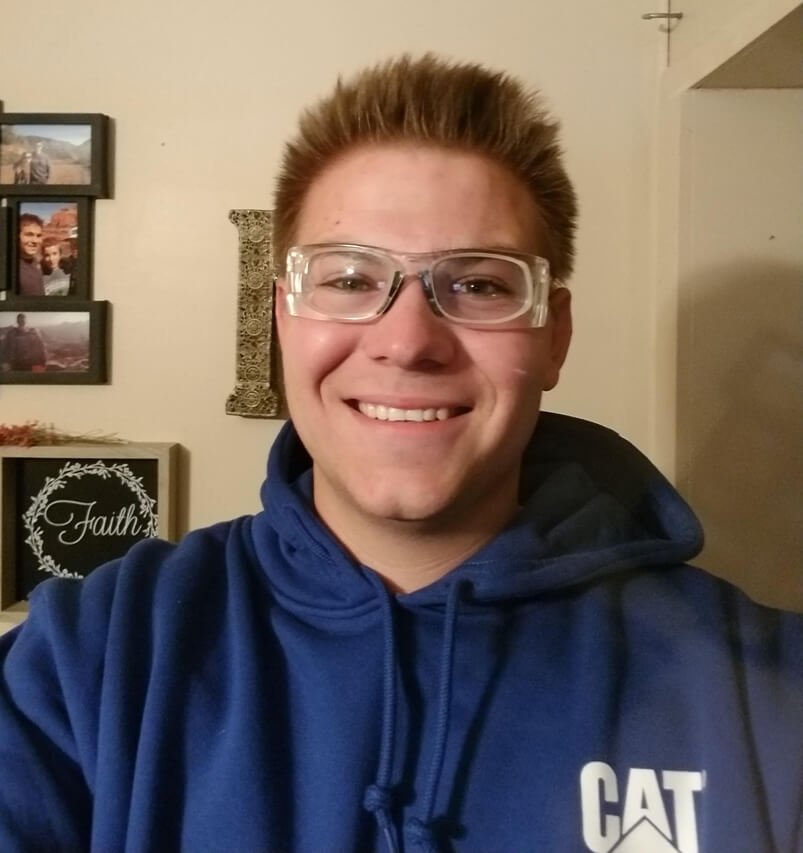 MesotheliomaHelp.org is proud to award a mechanical engineering student from Northland Pioneer College in Arizona with the $750 third-place prize as part of the annual Jan Egerton & Don Smitley Mesothelioma Scholarship contest. Devin Marsh, a 22-year-old college junior, was one of four students from across the country to earn a scholarship in this year's essay contest.
In his essay, The World in Relationship to Asbestos, Devin describes both his personal connection to asbestos disease and his goal of developing alternative materials to eradicate the use of asbestos around the world. In high school, Devin watched his respected automotive teacher become seriously ill due to exposure to asbestos in old brake systems. "It made me realize that there is a need for new materials that are less hazardous to the people around it," he wrote in his essay. "People deserve to go and work in a safe environment and be given every chance to prevent exposure to things like asbestos."
Although it is a recognized carcinogen, asbestos is still not banned in the United States and continues to be used in many countries around the world. As a future mechanical engineer, Devin hopes to help develop alternatives to asbestos that would not put workers' lives at risk. "I could apply positive and environmentally friendly problem solving to prevent exposure to asbestos," he wrote in his winning essay.
Asbestos and Mesothelioma
Asbestos has been shown to cause mesothelioma, lung cancer and many other serious illnesses. Each year, about 3,000 Americans are diagnosed with malignant mesothelioma, a deadly cancer that affects the lining of the chest cavity and lungs. Mesothelioma can develop 15 to 60 years after a person was exposed to asbestos. There is no cure.
About the Scholarship Contest
The Jan Egerton & Don Smitley Mesothelioma Scholarships are named after two respected mesothelioma warriors who put up a brave fight against the devastating asbestos cancer. The scholarships are awarded each year to deserving students in universities and colleges throughout the United States.
In total, $5,000 in scholarships was awarded this year to four hard-working students. Out of dozens of great entries, the winners were selected based on the thoughtful and heartfelt essays they submitted.
The MesotheliomaHelp.org scholarship contest is generously funded by the nationally recognized New York mesothelioma attorneys of Belluck & Fox, LLP.
"We are proud to support these deserving college students in their mission to raise awareness of the dangers of asbestos and its long-term health effects," Belluck & Fox managing partner Joseph Belluck explained. "As a law firm focused on fighting for those harmed by asbestos, we know how important it is to warn people about exposure, and we appreciate these students for sharing their personal stories and insights."
About MesotheliomaHelp.org
Mesothelioma Help Cancer Organization is a comprehensive resource for individuals and families who are coping with a mesothelioma diagnosis. The site connects patients and caregivers with knowledgeable medical providers, respected legal professionals and the most up-to-date information on treatment developments. Visit MesotheliomaHelp.org now to learn more about the disease.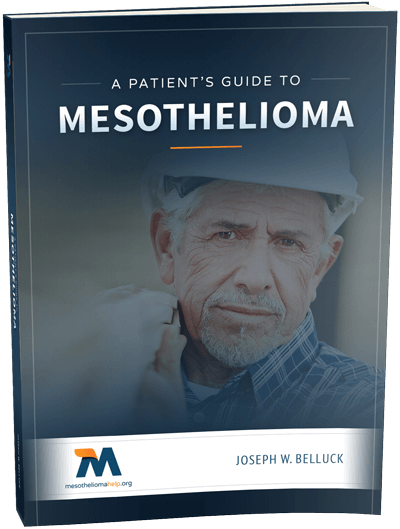 Free Mesothelioma Patient & Treatment Guide
We'd like to offer you our in-depth guide, "A Patient's Guide to Mesothelioma," absolutely free of charge.
It contains a wealth of information and resources to help you better understand the condition, choose (and afford) appropriate treatment, and exercise your legal right to compensation.
Download Now