Asbestos Isn't Banned in America – Yet
It is easy to understand why so many people falsely assume that asbestos is banned in the United States. There are decades of research that prove that toxic fibrous asbestos crystals can cause mesothelioma and lung cancer in even the smallest quantities. While many of asbestos' applications are now limited, there are unfortunately still loopholes in current legislation.
In 1989, there was a partial ban on manufacturing, importing, processing, and distributing products that contained asbestos, as well as a ban to prevent asbestos from being utilized for new purposes. The asbestos industry fought back, and so gaps in the law prevail.
Consumer products such as baby powder, children's makeup, and crayons continue to be flagged as having the carcinogen. Manufacturers of these products are not required to warn consumers if asbestos accounts for less than one percent of ingredients, even though it is known that even small amounts can cause cancer. They should be required to do so.
America is the only developed country to have not yet imposed a complete ban on asbestos.
According to the U.S. Geological Survey, while the last American manufacturer of asbestos ceased operations in 2002, the United States imported 681 tons of asbestos in 2018 with Russia as its sole source. Beyond this, the USGS 2020 Mineral Commodity Summary of asbestos noted that some asbestos minerals are also imported as part of manufactured products, "including brake blocks for use in the oil industry, rubber sheets for gaskets used to create a chemical containment seal in the production of titanium dioxide, certain other types of preformed gaskets, and some vehicle friction products."
Organizations like the Mesothelioma Applied Research Foundation (CureMeso) and the Asbestos Disease Awareness Organization (ADAO) are currently leading the battle to finally ban asbestos in the United States. Linda Reinstein founded the ADAO in 2004 in response to her husband's diagnosis of mesothelioma, and continues to this day to raise public awareness about the dangers of exposure and to work towards a global asbestos ban. 
The Alan Reinstein Ban Asbestos Now Act of 2019 is currently in committee with both the U.S. Senate and House of Representatives, and is ready for a vote of the full house. The bill, if enacted, "prohibits the manufacturing, processing, and distribution of asbestos or any mixture or article containing asbestos." ADAO has been lobbying for the bill to come up for a vote in both chambers of congress.
If you would like to support efforts to get the bill passed to ban asbestos in America, you can sign ADAO's petition on Change.org or make a donation to them or CureMeso today.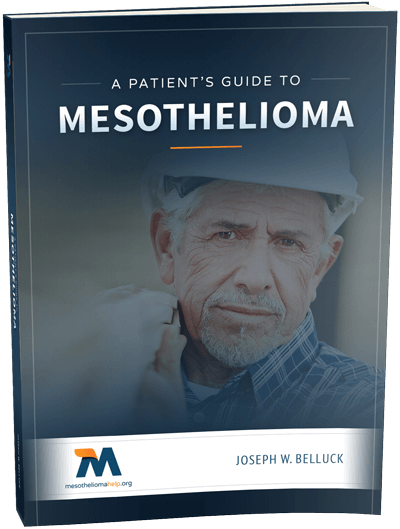 Free Mesothelioma Patient & Treatment Guide
We'd like to offer you our in-depth guide, "A Patient's Guide to Mesothelioma," absolutely free of charge.
It contains a wealth of information and resources to help you better understand the condition, choose (and afford) appropriate treatment, and exercise your legal right to compensation.
Download Now