Risk of Asbestos Exposure for Auto Mechanics of Recalled Chinese Cars
Auto mechanics and auto repair technicians have an elevated risk of developing mesothelioma, a form of cancer, because of exposure to asbestos during car repairs. A mineral fiber, asbestos is a recognized cause of cancer in humans caused by inhaling or swallowing asbestos fibers.
The use of asbestos is banned in some countries, but is still allowed in the United States for certain purposes. According to the National Cancer Institute, the automotive industry uses asbestos in vehicle brake shoes and clutches pads.
In Australia, an automotive importer recalled 23,000 Chinese-made cars this week after customs inspectors found asbestos in engine and exhaust gaskets, Australia's consumer protection agency announced. Australia has prohibited the importation of asbestos since 2004.
According to a statement by the Australian Competition and Consumer Commission, customs and border protection officers detected asbestos in imported spare parts from China, prompting a safety investigation. Ateco Automotive, which imports cars made by Great Wall Motor Co., and Chery Automobile, ordered dealers to stop selling the affected vehicles and recalled gaskets that were distributed as spare parts.
The asbestos is bound into gaskets in the engine and exhaust system and does not present a risk to consumers using the vehicles, the consumer watchdog agency said. But consumers should not perform do-it-yourself maintenance that might disturb the gaskets, the agent warned.
"Asbestos is a prohibited hazardous substance and these engines and exhaust systems should only be worked on by qualified personnel using appropriate safety procedures," said Della Richard, deputy chair of the Australian Competition and Consumer Commission.
While Australia now bans importation of asbestos, the widespread use of asbestos in more than 3000 products since the 1940s means that asbestos is present in many older buildings, houses and vehicles. Asbestos was used in kitchen tiles, roofing materials, and insulation around pipes and boilers. Cars sold in Australia before 2004 often had gaskets made of asbestos.
A Work Safe Australia report released last year found 660 new cases of mesothelioma were diagnosed in Australia and 551 deaths were attributed to the disease, in the most recent year of complete data.
In the United States, approximately 2,500 to 3,000 people are diagnosed with mesothelioma each year, and a similar number die of the disease annually. The disease is incurable, though there are treatments for mesothelioma including chemotherapy, radiation and surgery.
Most people diagnosed with mesothelioma are older workers, retired workers or veterans who were exposed to asbestos fibers in the workplace or military service decades ago. Microscopic asbestos fibers when inhaled can lodge in the lungs and remain there a lifetime causing inflammation that eventually leads to asbestos related disease.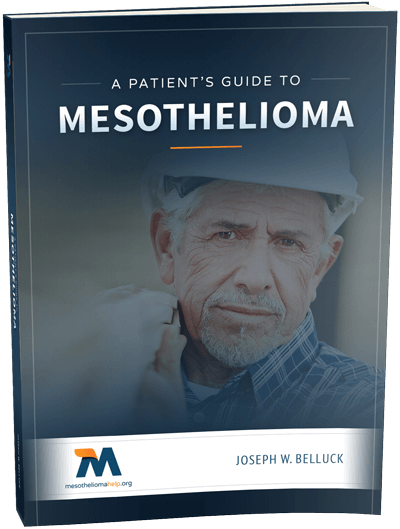 Free Mesothelioma Patient & Treatment Guide
We'd like to offer you our in-depth guide, "A Patient's Guide to Mesothelioma," absolutely free of charge.
It contains a wealth of information and resources to help you better understand the condition, choose (and afford) appropriate treatment, and exercise your legal right to compensation.
Download Now