"Like" MesotheliomaHelp on Facebook to Make a Donation to Mesothelioma Research
Each year, 3,000 Americans are diagnosed with mesothelioma, a rare form of cancer typically affecting the lining of the lungs. The rare cancer is highly aggressive and is resistant to many cancer treatments, leading researchers throughout the world to spend countless hours searching for a new, effective treatment. Now, MesotheliomaHelp.org is hoping to make a difference for mesothelioma research by donating $1 to the NYU Langone Medical Center for cancer research for each "like" it receives on its Facebook page.
The NYU Cancer Institute of the NYU Langone Medical Center is dedicated to "defeating cancer." However, the cost to do that can be high, and private donations can help keep NYU's research efforts on track.
The NYU Cancer Institute offers innovative treatments for mesothelioma and lung cancer patients in addition to comprehensive cancer care. Renowned mesothelioma expert Dr. Harvey Pass, Chief division of Thoracic Surgery NYU Langone Medical Center and Chief Thoracic Oncology NYU Cancer Center, leads the team of thoracic surgeons. Services offered to mesothelioma patients include clinical trials, minimally invasive surgery, state-of-the-art chemotherapy regimens, targeted radiation therapy and radiofrequency ablation and photodynamic therapy.
Dr. Pass is co-author of "100 Questions & Answers About Mesothelioma" and has dedicated his career to mesothelioma research and to raising awareness of the hazards of asbestos exposure. Dr. Pass is previous winner of the Pioneer Award from the Mesothelioma Applied Research Foundation for his dedication to mesothelioma research.
MesotheliomaHelp.org is one of the web's primary resources for information on malignant mesothelioma and other asbestos-related diseases, and is dedicated to bringing the latest mesothelioma information to the hands of patients, families and caregivers.
Know more information about the NYU Langone Medical Center.
Every dollar makes a difference for cancer research. To help the fight against mesothelioma, visit MesotheliomaHelp on Facebook.
Sources:
NYU Cancer Institute
http://cancer.med.nyu.edu/how-you-can-help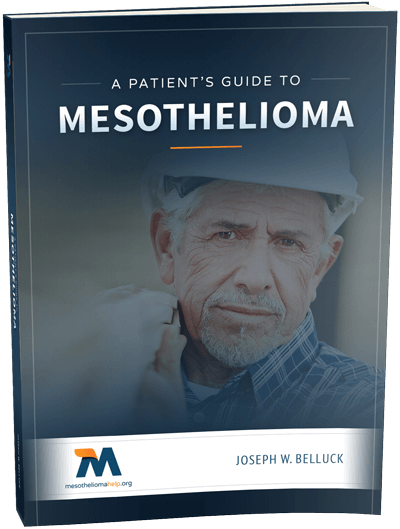 Free Mesothelioma Patient & Treatment Guide
We'd like to offer you our in-depth guide, "A Patient's Guide to Mesothelioma," absolutely free of charge.
It contains a wealth of information and resources to help you better understand the condition, choose (and afford) appropriate treatment, and exercise your legal right to compensation.
Download Now