Band Member With Mesothelioma Rejoins Band in a Fundraising Event
For Don Smitley, playing bluegrass has been a big part of his life.  Friday when he played with his band, the Dunbar Boys, he was celebrating his life and hoping to make a difference for others.  Smitley was diagnosed with mesothelioma in January, and since then he has been focused on getting back on stage with his friends and band members.  The band played at the Dunbar Festival over the weekend and used the opportunity to raise money to combat the deadly disease.
Smitley has received aggressive treatment at the New York University Langone Medical Center.  Since his diagnosis, according to the Herald-Standard.com, Smitley underwent surgery and has participated in a clinical trial for six vaccine treatments that boost the immune system.  In addition, he received chemotherapy and radiation.
Mesothelioma is an aggressive cancer caused by past exposure to asbestos that affects the lining of the lungs and abdomen. The disease is difficult to treat, with limited effective, treatment options.  However, clinical trials offer patients options that may not otherwise be available.
Local residents and businesses donated baskets of goodies that were sold during the event.  All proceeds are going to the Mesothelioma Applied Research Foundation. The Meso Foundation is a national non-profit dedicated to ending the suffering caused by mesothelioma by funding mesothelioma research, by providing education and support for patients and their families, and by advocating for federal funding of mesothelioma research. The Mesothelioma Applied Research Foundation awards grants to the "best and most promising" mesothelioma research projects.
"I just thank the good Lord above for sending us to the right doctors, and with the good friends and the good family that I have who really pulled me through this," Smitley said.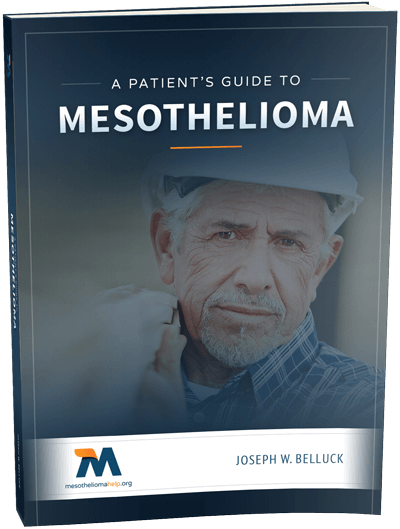 Free Mesothelioma Patient & Treatment Guide
We'd like to offer you our in-depth guide, "A Patient's Guide to Mesothelioma," absolutely free of charge.
It contains a wealth of information and resources to help you better understand the condition, choose (and afford) appropriate treatment, and exercise your legal right to compensation.
Download Now