Cancer Vaccine Shows Promise For Pleural Mesothelioma Patients
A new cancer vaccine that may stimulate the immune system of patients with malignant pleural mesothelioma is entering a new round of clinical testing after promising preliminary results.
The vaccine maker, Aduro BioTech, Inc., announced this month the enrollment of the first patient in a Phase 1B clinical trial for the vaccine CRS-207. Medical researchers at the National Cancer Institute in Bethesda, Maryland and the H. Lee Moffitt Cancer Center in Tampa are participating in the trial.
Malignant pleural mesothelioma is a cancer of the lining of the chest cavity caused by exposure to asbestos. Approximately 2,500 to 3,000 people are diagnosed with mesothelioma each year in the U.S. Most are older workers, retired workers and veterans exposed to airborne asbestos fibers at a workplace decades ago. Mesothelioma takes decades to appear after exposure, but then advances rapidly.
The human immune system is a key line of defense against mesothelioma tumors if medical researchers can harness it to attack cancer cells, using immunotherapy. The vaccine was created using genetically modified strains of Listeria, a common food-borne pathogen known to produce a potent immune response. Researchers at Aduro BioTech engineered the pathogen  to make it safe for use as the vehicle for therapeutic vaccines.
An earlier trial using the vaccine showed promising results in prolonging the lives of patients with advanced cancer. While patients with end-stage cancer typically live only three to five months, six of 17 patients who received the vaccine in the initial trial lived 15 months or longer, according to results recently published in the medical journal, Clinical Cancer Research.
As part of the new trial, mesothelioma patients will receive two prime vaccinations with CRS-207 followed by treatment with the standard chemotherapy drugs, pemetrexed and cisplatin.
"This trial will evaluate our vaccine treatment for the first time in frontline cancer patients, and we predict a synergistic benefit to their standard chemotherapy," said Dr. Dirk Brockstedt, senior vice president of research and development at Aduro.
The vaccine also is being evaluated in a randomized, Phase 2 trial involving patients with metastatic pancreatic cancer.
For more information about the clinical trial, visit ClinicalTrials.gov.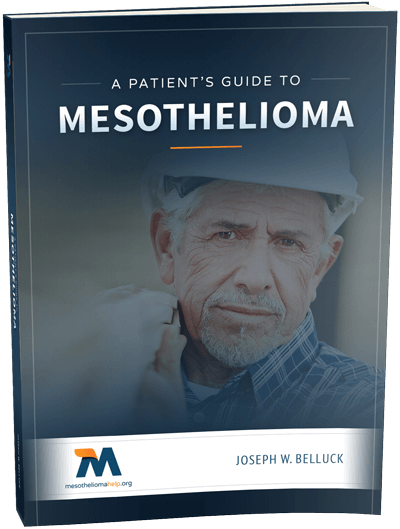 Free Mesothelioma Patient & Treatment Guide
We'd like to offer you our in-depth guide, "A Patient's Guide to Mesothelioma," absolutely free of charge.
It contains a wealth of information and resources to help you better understand the condition, choose (and afford) appropriate treatment, and exercise your legal right to compensation.
Download Now