Chemical in Alaskan Sea Sponge May Kill Mesothelioma Cancer Cells
Another sea-dwelling plant is making headlines in oncology research. Over a year ago MesotheliomaHelp reported that the active agent, trabectedin, found in the Caribbean sea cucumber showed promise in fighting mesothelioma. Now, researchers believe the unique chemical composition in the deep-water Alaska green sponge could kill cancer cells. This discovery could lead to treatments for pancreatic cancer, and other aggressive cancers such as mesothelioma.
Found by National Oceanic and Atmospheric Administration (NOAA) scientist Bob Stone in 2005 during a fishery mission, the sponge has researchers from around the U.S., and the globe, clamoring to find out more about it, according to a July article in NOAA Fisheries. A researcher from the Medical University of South Carolina, who has been turning to marine life as a potential drug ingredient for nearly 20 years, is particularly excited by the discovery and is now working with Stone, a team in New Zealand, and with other cancer centers in the U.S.
Identifying the sponge as Latrunculia austini, Mark Hamann, the Charles and Carol Cooper SmartState Endowed Chair at MUSC, said that the plant, "covers unique and unprecedented chemical space."
Samples of the sponge are now in the hands of researchers at the Henry Ford Cancer Institute where a team is testing sponge extracts against pancreatic cancer cells. The researchers found the green sponge extracts effective in killing pancreatic cancer cells in the lab.
"You'd never look at this sponge and think this is a miracle sponge, but it could be," said Stone.
Although pancreatic cancer and mesothelioma are very different cancers, the two diseases both lack treatments that can effectively combat the tumors. Chemotherapy is a standard treatment option for both mesothelioma and pancreatic cancer, but eventually the cancer cells build up a resistance to the treatment. Survival is low for both cancers.
The cancer-fighting capability of the sponge is driven by its inability to flee from predators. As a result, it builds up powerful chemicals to ward off its enemies. For that reason, Hamann and the other researchers turn to these marine creatures to develop life-saving drugs. They note that "Of the eight most frequently prescribed products to treat cancer, half are natural products."
The sponge is at a depth that makes it difficult to harvest bringing a significant obstacle to the research, albeit one worth trying to overcome. "For pancreatic cancer this is absolutely the best lead that we have," Hamann said.
Mesothelioma, caused by asbestos exposure, is diagnosed in close to 3,000 Americans each year. Currently, there is no cure for the disease, but research into treatments of other cancers is followed closely by the mesothelioma community in hopes the results are transferrable.
"Given the lack of current effective drug treatments available for pancreatic cancer, this study finding offers hope for the future of cancer care," said Fred Valeriote, senior researcher with the Henry Ford Cancer Institute.
This research is in early stages and significant, additional research is still needed.
Photo Credit: NOAA Fisheries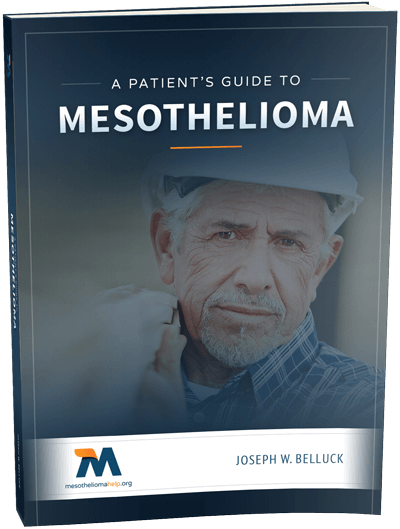 Free Mesothelioma Patient & Treatment Guide
We'd like to offer you our in-depth guide, "A Patient's Guide to Mesothelioma," absolutely free of charge.
It contains a wealth of information and resources to help you better understand the condition, choose (and afford) appropriate treatment, and exercise your legal right to compensation.
Download Now