Communication is Key Throughout Your Mesothelioma Journey
When discussing mesothelioma we often refer to the path from first symptoms to treatment and living with the disease as a "journey." When you or your family member find yourselves on this unwanted journey, one of the most important skills that you must develop is communication. This may sound obvious, but ensuring you understand everything requires attention to detail.
For most people, this journey is filled with a language that is foreign to them. Terms with long complicated names, a vocabulary of words that are hard to pronounce become all too familiar. The diagnosis of malignant mesothelioma can be overwhelming and confusing on so many different levels.
A recent study of a small number of lung cancer patients and their family members found that one of the issues they faced was that over time communication would break down with the medical team. As  you go from one part of the journey to another, for example from chemotherapy to participation in a clinical trial, the number of members in your medical team grows making it difficult to know who to contact for what issue.
How can you avoid breakdowns in communication with your mesothelioma medical team?  One of the most important factors is that you feel comfortable with your specialized mesothelioma team. You need to feel that you are known – not as a patient with malignant mesothelioma, but as a person. Personalized medicine for patients with mesothelioma includes the best treatment options as well as the best support staff. Your team is dedicated to reaching the best possible outcome for you or your loved one. That is the goal, but we are all human and miscommunications can happen.  Sometimes the information was not communicated at all, or was not understood. Sometimes it is just not what the patient or family wanted to hear.
Throughout your journey make sure that you and your team continue to communicate. Make a list of your questions and ask them. This past week we had a patient who had been told by her local doctor that nothing would work for her, chemotherapy, surgery, radiation, clinical trial options, nothing. He advised her to enjoy the time she had left.
She came to our mesothelioma center with no hope and no questions. Her husband had come with many questions. By the end of the day she also had many questions. Her journey with mesothelioma had changed, but now she had a plan, support, and hope.
Everyone's path is different, keep the lines of communication open with your mesothelioma team no matter what stage of your journey.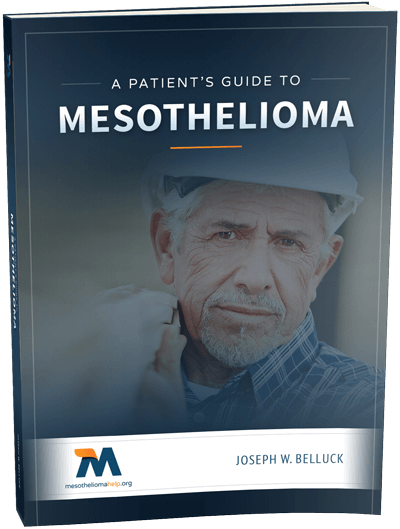 Free Mesothelioma Patient & Treatment Guide
We'd like to offer you our in-depth guide, "A Patient's Guide to Mesothelioma," absolutely free of charge.
It contains a wealth of information and resources to help you better understand the condition, choose (and afford) appropriate treatment, and exercise your legal right to compensation.
Download Now