Companies Facing Thousands of Asbestos Lawsuits Seek Court Protection
Two subsidiaries of RPM International, facing thousands of asbestos lawsuits, have filed for bankruptcy protection and the parent company RPM International sought a court order to prevent victims of asbestos-related disease from filing lawsuits against it. Many of the pending claims were filed on behalf of people suffering from mesothelioma, an incurable cancer of the lining of the lung or abdomen associated with inhaling asbestos.
The subsidiaries Bondex International Inc., and Specialty Products Holding Corp. plan to use Chapter 11 bankruptcy reorganization to establish a trust for payment of all future asbestos-related claims. But the companies did not enter bankruptcy with any plan or outline of a settlement for people who had filed legal claims.
Joseph Belluck of Belluck & Fox, a New York law firm that represents asbestos disease victims and is suing Bondex, said that many companies facing asbestos claims have negotiated terms of a trust or settlement prior to entering bankruptcy.
"Of the recent vintage (of bankruptcy filings), all companies with liabilities have done it with an agreement with plaintiffs' counsel," Belluck told Reuters. "The face of the matter is, these companies sold products that killed people and they should be held liable."
Many of the alleged asbestos liabilities at the center of the more than 10,000 lawsuits naming Bondex and SPHC trace back to Reardon Company, which was acquired in 1966. Reardon sold home patch and repair products that contained asbestos until 1977.
Until the late 1970s, asbestos was used in a wide variety of building materials including insulation, tile, spray-on insulation, as well as industrial and automotive components such as brake pads and gaskets.
"This action has been taken to once and for all resolve the asbestos-related Bondex legacy liability," Frank C. Sullivan, RPM chairman and chief executive officer of RPM International said in a statement.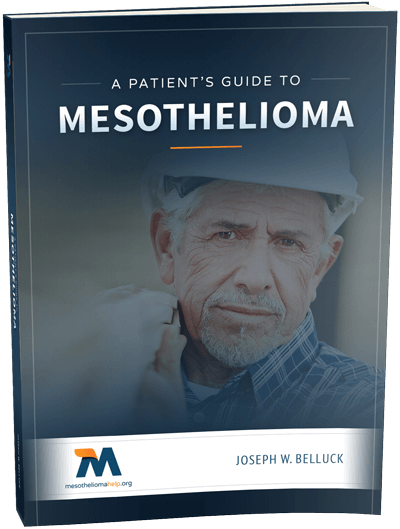 Free Mesothelioma Patient & Treatment Guide
We'd like to offer you our in-depth guide, "A Patient's Guide to Mesothelioma," absolutely free of charge.
It contains a wealth of information and resources to help you better understand the condition, choose (and afford) appropriate treatment, and exercise your legal right to compensation.
Download Now