Companies Join Forces to Combat Mesothelioma
In November, MesotheliomaHelp reported on the encouraging results with the experimental cancer drug known as CRS-207 in its ongoing Phase 1b trial. Now Aduro Biotech, the maker of CRS-207, is joining forces with Merck, the pharmaceutical company that markets the immunotherapy drug Keytruda (pembrolizumab), to determine whether the combination of the two medications is effective in the treatment of malignant pleural mesothelioma.
Pleural mesothelioma is the signature cancer of asbestos that attacks the linings of the lungs. Although recent breakthroughs in treatment have improved the life expectancy for some patients, the prognosis for patients is poor with survival often less than 18 months. New, effective treatments are critical to bring hope to the mesothelioma community.
According to a May 17 press release from Aduro Biotech announcing the collaboration, based on the results of the company's Phase 1 mesothelioma trial, and those of other studies that have shown positive results with the combination therapy, the companies are moving forward with the Phase 2 trial.
"Data from our ongoing Phase 1 clinical trial of CRS-207 with standard chemotherapy as frontline treatment for malignant pleural mesothelioma have been very encouraging," said Natalie Sacks, M.D., chief medical officer at Aduro. "… we look forward to initiating a Phase 2 trial to evaluate the CRS-207/pembrolizumab combination in patients with malignant pleural mesothelioma who have failed prior treatment."
The Phase 2 trial is currently recruiting patients with a goal to enroll 35 mesothelioma patients whose cancer has continued to progress despite undergoing one or two prior anti-cancer therapies. The trial, that has an estimated completion date of March 2019, is an extension of a collaboration between the two companies testing the same combination of drugs in gastric cancers.
According to Aduro Biotech, CRS-207 is a Listeria-based vaccine that has been engineered to stimulate an immune response to mesothelin, which is over-expressed in many cancers, including mesothelioma. According to one study, more than half of the mesothelioma patients at diagnosis had significantly elevated levels of mesothelin in their blood.
Keytruda, an immunotherapy drug from Merck that awakens the immune system to effectively fight off cancer cells, has been approved in the U.S. for use in melanoma and lung cancer patients after a prior round of chemotherapy failed to stop progression of the disease. Keytruda works by targeting the cellular pathway known as PD-1/PD-L1 (proteins found on the body's immune cells and some cancer cells). Most recently, the U.S. Food and Drug Administration has granted accelerated approval to Keytruda as a treatment based solely on the genetic mutations of a cancer and not on the type of cancer.
The CRS-207/pembrolizumab mesothelioma trial will take place at various centers across the U.S. Currently, the Moffitt Cancer Center in Tampa, FL and University of Chicago Medical Center are recruiting patients. Mesothelioma patients should talk to their oncologist to determine if this trial might be right for them.
To find out more about the collaborative trial using CRS-207 and Keytruda see ClinicalTrials.gov.
https://clinicaltrials.gov/ct2/results?term=%22malignant+mesothelioma%22&recr=Open&pg=1
Sources:
Aduro Biotech
http://investors.aduro.com/phoenix.zhtml?c=242043&p=irol-newsArticle&ID=2273583
U.S. Food and Drug Administration
http://www.mercknewsroom.com/news-release/oncology-newsroom/merck-announces-fda-acceptance-review-mk-3475-biologics-license-appli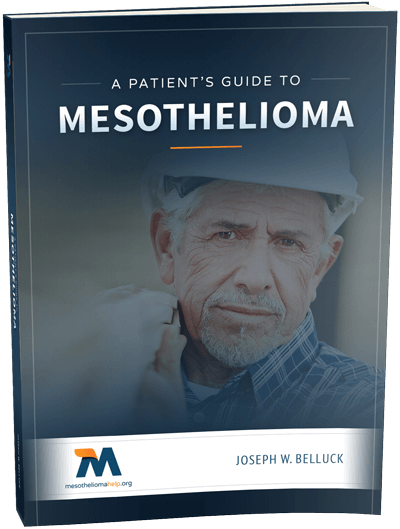 Free Mesothelioma Patient & Treatment Guide
We'd like to offer you our in-depth guide, "A Patient's Guide to Mesothelioma," absolutely free of charge.
It contains a wealth of information and resources to help you better understand the condition, choose (and afford) appropriate treatment, and exercise your legal right to compensation.
Download Now