Determining the Appropriate Time For the Flu Shot in Mesothelioma Patients
For many, fall brings with it the vibrant color of the leaves, pumpkins, cinnamon and the anticipation of the holidays. It also brings with it flu and cold season. Thanks to the widespread availability of the flu shot, however, keeping the flu at bay is easier. Although for mesothelioma patients, that may not be the case.
According to an article from MD Anderson Cancer Center, home to the Mesothelioma Program that cares for more patients with mesothelioma than almost any other center in the U.S., when it comes time to get the flu shot, cancer patients should time it around their chemotherapy treatments. Specifically, the author suggests getting the flu shot two weeks prior to the first chemotherapy treatment or between chemo cycles, if treatment has already begun. Mesothelioma and cancer patients should not take the flu mist form of the flu since it contains an active virus.
"Your family members should also get the flu virus injection instead of the nasal mist," says Shobha Pai, a physician assistant at MD Anderson in The Woodlands. "By protecting themselves from the flu, they're also protecting you from getting it from them."
Mesothelioma patients may still be susceptible to developing the flu due to their weakened immune system caused by the cancer and the chemotherapy treatments. The Centers for Disease Control and Prevention reports in  "Frequently Asked Flu Questions 2017-2018 Influenza Season" that even after vaccination it is still possible to get sick with the flu. "Flu vaccination is not a perfect tool, but it is the best way to protect against flu infection," the CDC notes.
The CDC recommends that people get a flu vaccine by the end of October, if possible. However, getting vaccinated later can still be beneficial.
Pleural mesothelioma is a rare, aggressive form of cancer primarily caused by exposure to airborne asbestos fibers, that affects the lining of the lungs. Mesothelioma symptoms include a persistent cough, and over half of the pleural mesothelioma patients suffer pain in the lower, back and sides of the chest. If a patient gets the flu, these symptoms will worsen and the patient may need hospitalization.
It is especially important for cancer patients to stay away from sick people and to wash their  hands to reduce the spread of germs. Mesothelioma patients who develop the flu should contact their oncologist immediately to determine if they need medical care.
Close to 3,000 Americans are diagnosed with mesothelioma each year. There is no known cure for the disease.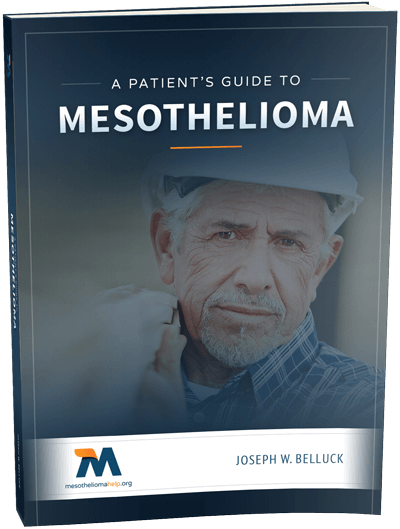 Free Mesothelioma Patient & Treatment Guide
We'd like to offer you our in-depth guide, "A Patient's Guide to Mesothelioma," absolutely free of charge.
It contains a wealth of information and resources to help you better understand the condition, choose (and afford) appropriate treatment, and exercise your legal right to compensation.
Download Now