Drug That "Shows Promise" Against Rare Ovarian Cancer May Lead to Mesothelioma Therapy
A genomics company announced last week that a drug approved for the treatment of leukemia "shows promise" against a rare type of ovarian cancer. Researchers identified a gene found in the cancer, also known to be associated with lung cancer and pancreatic cancer, as the target saying the drug "holds the potential for rapidly improving outcomes" in cancer patients. Continued research could uncover benefits in the treatment of mesothelioma, another rare cancer.
Inspired by a 22-year-old woman who died from ovarian cancer over 10 years ago, a team of researchers, led by the Translational Genomics Research Institute (TGen), set out to find a drug that could effectively fight a rare form of the cancer, small cell carcinoma of the ovary hypercalcemic type (SCCOHT), according to a March 1 press release from Translational Genomics Research Institute (TGen). The team identified a mutation of the SMARCA4 gene as a driver for the deadly cancer that primarily affects women in their 20s. They then turned their focus to the drug ponatinib, a type of kinase inhibitor drug, that would interfere with the tumors' reliance on particular kinase pathways.
In the study, the researchers found that the drug they considered the "most effective clinically approved RTK inhibitor" did its job. In laboratory models of SCCOHT tumors, ponatinb delayed tumor-doubling time by four-fold, while reducing tumor volumes by as much as 58.6 percent.
"Current treatment for this devastating cancer has such poor response rates and extreme toxicity that we must find better therapeutics," said Dr. Jeffrey Trent, TGen President and Research Director, and the senior author of the study. "Our work identifies a new treatment strategy that could provide these young women with improved patient benefit."
Like SCCOHT, mesothelioma, the signature cancer of asbestos exposure, is highly aggressive with a grim prognosis. The survival for mesothelioma patients varies from just four to 18 months after diagnosis. According to TGen, SCCOHT has a two-year survival rate of less than 35 percent.
Many researchers have found that kinases are involved in the gradual transformation of normal tissue in the lining of the lung into malignant pleural mesothelioma after exposure to asbestos. Various studies have confirmed that finding an effective kinase inhibitor may be the key to fighting mesothelioma as well.
The team concluded that further investigation of the anti-cancer drug for SCCOHT is warranted.
Read the study in the Feb. 9 issue of Clinical Cancer Research.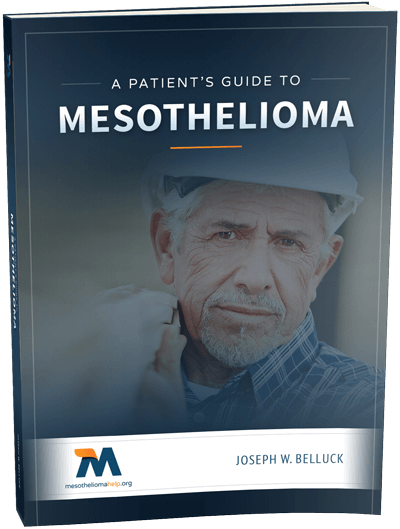 Free Mesothelioma Patient & Treatment Guide
We'd like to offer you our in-depth guide, "A Patient's Guide to Mesothelioma," absolutely free of charge.
It contains a wealth of information and resources to help you better understand the condition, choose (and afford) appropriate treatment, and exercise your legal right to compensation.
Download Now