FDA Addresses Drug Shortages Impacting Mesothelioma Patients and Young Cancer Patients
In November, President Obama issued an executive order to address the drug shortage that has affected mesothelioma and other cancer patients. Now, the EPA is taking action to bring relief to some patients that have not been able to receive critical treatments for their cancers due to the lack of two key drugs, doxorubicin and methotrexate. Methotrexate is used to treat childhood leukemia. Doxorubicin is one of many platinum-based drugs used to fight mesothelioma, as well as ovarian cancer and multiple myeloma.
The FDA announced Tuesday that it will allow temporary imports of Lipodox as a replacement for doxorubicin. The FDA anticipates the influx of the drug will "fully meet patient needs in the coming weeks." The FDA noted that temporary importation of unapproved foreign drugs is only considered in rare cases when the shortage cannot be met with existing FDA-approved drugs.
The Agency has approved a new manufacturer to supply methotrexate that is "expected to further bolster supply and help avert shortage of this lifesaving medicine."
"A drug shortage can be a frightening prospect for patients and President Obama made it clear that preventing these shortages from happening is a top priority of his administration," said FDA Commissioner Margaret A. Hamburg, M.D. "Through the collaborative work of FDA, industry, and other stakeholders, patients and families waiting for these products or anxious about their availability should now be able to get the medication they need."
The FDA also reiterated the requirements for both mandatory and voluntary notifications from drug manufacturers to provide quicker notice of impending shortages and to improve communication with the government agency in order to address supply issues early.
Mesothelioma, a rare, asbestos-caused cancer is typically treated with chemotherapy drugs. The drugs are usually given in combinations of two or more during treatment, with the preferred combination being gemcitabine and cisplatin for mesothelioma.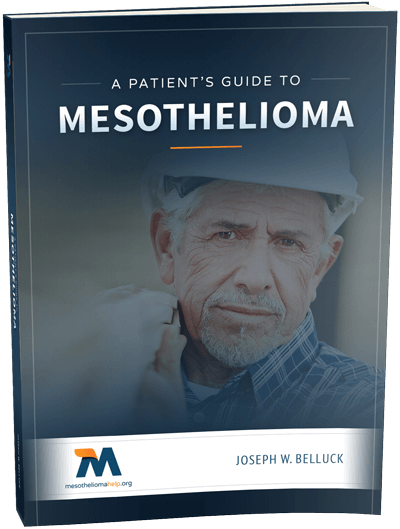 Free Mesothelioma Patient & Treatment Guide
We'd like to offer you our in-depth guide, "A Patient's Guide to Mesothelioma," absolutely free of charge.
It contains a wealth of information and resources to help you better understand the condition, choose (and afford) appropriate treatment, and exercise your legal right to compensation.
Download Now