FDA Approved Drug For Colon Cancer May Benefit Mesothelioma Patients
A drug that the U.S. Food and Drug Administration recently approved as a first-line treatment for patients with colorectal cancer may also be effective against mesothelioma, researchers say. Mesothelioma is a cancer of the lining of the chest and abdominal cavities and is closely linked to inhaling asbestos fibers.
Mesothelioma often resists standard treatments including the powerful chemotherapy drugs pemetrexed and cisplatin. Researchers in the United States and other countries continue seeking more effective therapies and ways to diagnose mesothelioma earlier when it is more treatable.
One signal that may alert doctors and medical researchers to the presence of mesothelioma at an early stage is epidermal growth factor receptor, a molecule that is overexpressed in many forms of cancer including mesothelioma, colorectal, breast and lung cancers.
The drug cetuximab, an anti-body, interferes with the function of EGFR and induces the death of cancer cells. Its effectiveness in treating certain types of colorectal cancer led the FDA to approve it as a first-line treatment in July. But cetuximab has not been well researched as a treatment for mesothelioma.
In a new study published online in August in the International Journal of Oncology, Japanese researchers report encouraging preliminary results suggesting that cetuximab may be an alternative therapy for patients who don't respond to standard treatments. The researchers tested the effectiveness of cetuximab at arresting tumors on five lines of malignant pleural mesothelioma cells implanted into lab mice. They observed that cetuximab significantly impeded tumor growth and when applied directly to the chest cavity also improved the survival of the cancer-stricken mice.
The researchers concluded that the results "underscore the promising potential of cetuximab as a new class of therapeutic agent for use against malignant pleural mesothelioma."
Approximately 2500 to 3000 Americans are diagnosed with mesothelioma each year. Most people diagnosed with mesothelioma are retired workers and veterans who were exposed to asbestos in a workplace or during military service decades ago. The most common form of the cancer is malignant pleural mesothelioma. Disease symptoms typically take 20 years to 50 years to appear.
Mesothelioma is as yet incurable, but there are treatment options  including chemotherapy, radiation and surgery if the disease is diagnosed at an early stage.
Know more about mesothelioma and how you can deal with it.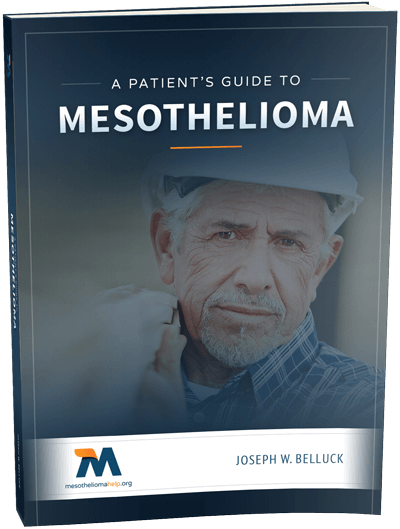 Free Mesothelioma Patient & Treatment Guide
We'd like to offer you our in-depth guide, "A Patient's Guide to Mesothelioma," absolutely free of charge.
It contains a wealth of information and resources to help you better understand the condition, choose (and afford) appropriate treatment, and exercise your legal right to compensation.
Download Now