Stand Up 2 Cancer Telethon Tonight – Tune In to Donate Funds for Mesothelioma Research
All of the major television networks are standing by to broadcast the Stand Up 2 Cancer (SU2C) Telethon to raise funds for the fight against cancer. The live, one-hour, commercial-free fundraising event will be simulcast at 8 p.m. ET on ABC, CBS, FOX, NBC, E!, Discovery Health, HBO, Showtime, VH1 and other cable channels. The telethon will raise funds that will accelerate innovative cancer research that is critically important for finding a cure for mesothelioma and other incurable cancers.
SU2C announced last week the impressive lineup of actors supporting the event including Julia Roberts, Matt Damon, Michael Douglas, Jessica Biel, Samuel L. Jackson, Jeremy Renner, Seth Rogen, Emma Stone and SU2C Co-founder Katie Couric. In addition, Taylor Swift, Coldplay, Alicia Keys and Tim McGraw will deliver "one-of-a-kind show performances" as they join celebrities from film, television and sports to engage viewers with powerful stories and a moving call-to-action.
100% of the monies raised during the telethon go directly to grants supporting cancer research.
According to SU2C, more than $180 million has been raised for innovative cancer research. Since 2008, SU2C has made grants to seven multidisciplinary "Dream Teams" of researchers as well as to 26 young innovative scientists who are undertaking the fight to end cancer. Eighty-five institutions are currently involved.
One of the 'dream teams' funded in 2008, the Circulating Tumor Cell (CTC) Chip Dream Team, developed a chip to allow physicians to identify the genetic "fingerprint" of a patient's cancer cells. This discovery promotes the use of targeted and personalized treatments for cancer patients. As personalized treatment gains popularity, mesothelioma patients can benefit greatly as the disease symptoms, and thus the necessary treatment, can differ dramatically across patients.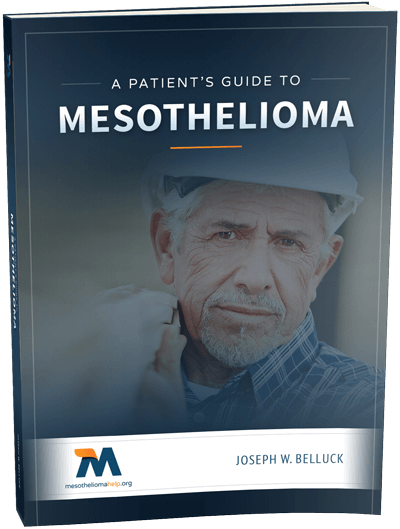 Free Mesothelioma Patient & Treatment Guide
We'd like to offer you our in-depth guide, "A Patient's Guide to Mesothelioma," absolutely free of charge.
It contains a wealth of information and resources to help you better understand the condition, choose (and afford) appropriate treatment, and exercise your legal right to compensation.
Download Now