Mesothelioma Patient Urges Registry of Buildings with Asbestos
A Canadian food inspector who has been diagnosed with mesothelioma wants the Canadian government to establish a registry of buildings containing asbestos to warn others of the workplace hazard. Once widely used as a building material, asbestos is associated with serious respiratory diseases including asbestosis, lung cancer, and mesothelioma, a cancer of the lining of the chest and abdominal cavities.
Howard Willems, 59, a federal food inspector for more than 30 years, contracted mesothelioma while inspecting a number of older food plants in Saskatchewan, according to a recent report by the CBC, Canada'a national news network.
Willems contends that everyone has a right to know when they enter a workplace that it is safe. He said he now realizes that he was exposed to asbestos when he inspected food plants while they were undergoing renovation. He said there were no warning labels that asbestos was harmful.
Workplace asbestos exposure is common among people diagnosed with mesothelioma, including construction workers exposed during remodeling and demolition of older buildings. Approximately, 2,500 to 3,000 people in the United States are diagnosed with mesothelioma each year and most are retired workers and veterans who breathed asbestos fibers in a workplace. In Canada, approximately 350 people are diagnosed with mesothelioma annually, according to the Canadian Medical Association. The numbers have increased significantly in the last two decades.
The Canadian Cancer Society also has called on the federal and provincial governments to maintain a public registry of buildings that contain asbestos. A registry would help ensure that asbestos is properly removed from them by trained workers. The government has not responded.
Willems had one diseased lung removed in 2011 and is undergoing monitoring of his remaining lung. Typically, mesothelioma symptoms appear 20 years to 40 years after exposure to asbestos. But once it appears, the cancer is aggressive and difficult to treat.
Willems said the Canadian provincial and federal governments had been aware of the harm caused by asbestos for years and had been negligent in allowing continued exposure to the cancer-causing material. He said the government had relied on questionable scientific studies to justify continued production and export of asbestos. Canada is a leading exporter of asbestos, primarily to developing nations, despite calls by many medical and health organizations for Canada to cease asbestos exports.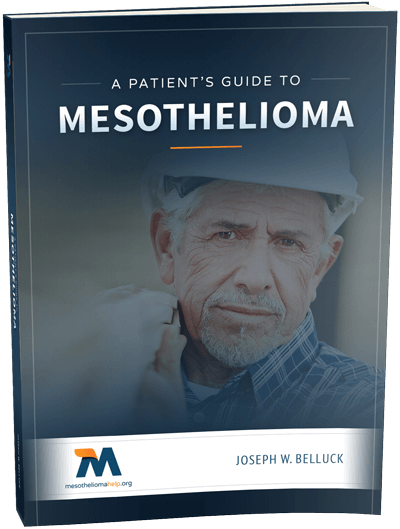 Free Mesothelioma Patient & Treatment Guide
We'd like to offer you our in-depth guide, "A Patient's Guide to Mesothelioma," absolutely free of charge.
It contains a wealth of information and resources to help you better understand the condition, choose (and afford) appropriate treatment, and exercise your legal right to compensation.
Download Now