Climber Who Survived a Night at Mt. Everest Succumbs to Mesothelioma
Six years ago, Australian mountain climber Lincoln Hall was given up for dead after reaching the summit of Mount Everest and then developing a severe form of altitude sickness. Broadcast reports of Hall's death were premature though. The tough mountain climber managed to survive a freezing night alone at more than 28,000 feet without food or shelter. Delirious and frostbitten, he greeted an astonished group of ascending climbers at sunrise the next morning. Three days later, he walked off the mountain.
Mount Everest couldn't vanquish Lincoln Hall. But the rugged climber faced a still greater risk: childhood exposure to asbestos. Six years after his miraculous feat of mountaintop survival, Hall, age 56, died of mesothelioma last Tuesday at a Sydney, Australia hospital after a year-long struggle with the disease, according to The Sydney Morning Herald newspaper.
Mesothelioma is a cancer caused by inhaling toxic asbestos. Hall was exposed to cancer causing asbestos-cement sheets as a child in the mid-1960s while helping his father build playhouses on their property, the newspaper reported. Most people are exposed to asbestos in the workplace, but some people inhale asbestos in the home as well. The microscopic fibers can lodge deep in the lung and remain there a lifetime, causing inflammation and eventually disease.
Many people exposed to asbestos in the 1960s and 1970s are still at risk of developing mesothelioma or may only recently have been diagnosed with mesothelioma symptoms. The respiratory cancer has a long development period and is difficult to diagnose. A skilled author who wrote several best-selling books about mountaineering, Hall was diagnosed with mesothelioma in 2011.
Through his experiences, Hall developed a spiritual affinity with the Himalayas and helped establish the Australian Himalayan Foundation, a not-for-profit organization that raised money for schools in his beloved mountains, according to the Sydney Morning Herald.
Hall's death surprised many of his friends who believed that Hall was virtually invincible and could overcome mesothelioma, an aggressive form of cancer.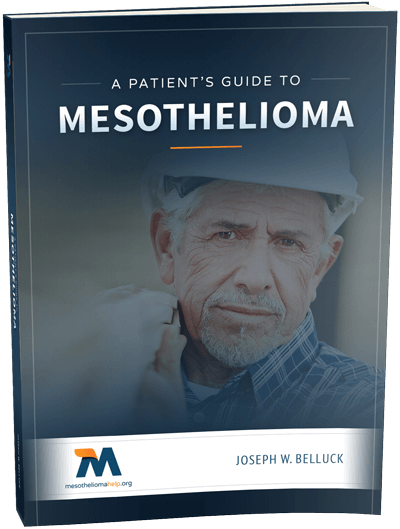 Free Mesothelioma Patient & Treatment Guide
We'd like to offer you our in-depth guide, "A Patient's Guide to Mesothelioma," absolutely free of charge.
It contains a wealth of information and resources to help you better understand the condition, choose (and afford) appropriate treatment, and exercise your legal right to compensation.
Download Now