Help End Asbestos Exposure & the Risk of Mesothelioma
On September 11, 2001, we were all changed forever by the terrorist acts against our country. The first responders involved in the rescue and cleanup of the debris at the World Trade Center in New York, as well as the first responders and victims at both the Pentagon and Shanksville, Pennsylvania sites, continue to be affected by the attacks with various health issues. In response to the attacks that day, the World Trade Center Health Program has been established to follow the health of the responders and survivors of that day from all three sites.
It is estimated that 400 tons of asbestos, used in the construction of the Twin Towers was released into the Manhattan area in the form of a dust cloud. Now, fifteen and a half years later, asbestos continues to be imported into this country with an estimated 100 tons imported in 2016. The latency period for mesothelioma, a cancer caused by asbestos exposure, can take from 15 to 60 years. According to the U.S. Environmental Protection Agency, no amount of asbestos exposure is considered safe.
The World Trade Center Health Program has treated over 65,000 rescue and recovery people.
The cancer rate has increased among firefighters who were at ground zero by 20% compared to other firefighters who were not at the site. A recent study done by the National Institutes of Occupational Safety found that firefighters have a rate of mesothelioma two times greater than the average. Firefighters have a dangerous job every day. Worrying about getting a dreaded cancer should not be added to their already heavy burden.
The Asbestos Disease Awareness Organization (ADAO) is holding its 13th annual International Asbestos Awareness and Prevention Conference April 7-9, 2017 in Washington D.C. ADAO's purpose is to raise awareness, educate, and activate the community about the dangers of asbestos. For more information visit:  www.asbestosdiseaseawareness.org.
The survivors, the rescuers and recovery workers continue to deal with the aftermath of 9/11 with ongoing health issues. Everyone who is grateful for the support of our first responders should be proactive and get involved in helping eliminate the asbestos risks that affect Americans. Help ban asbestos in the U.S.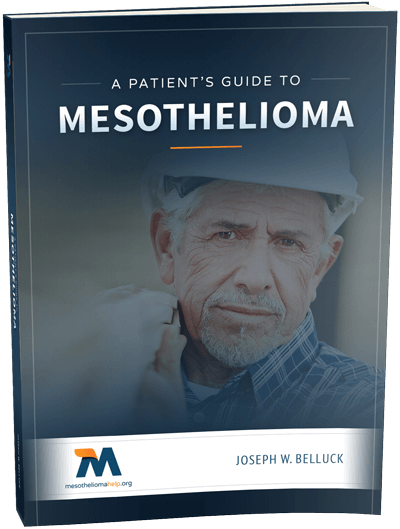 Free Mesothelioma Patient & Treatment Guide
We'd like to offer you our in-depth guide, "A Patient's Guide to Mesothelioma," absolutely free of charge.
It contains a wealth of information and resources to help you better understand the condition, choose (and afford) appropriate treatment, and exercise your legal right to compensation.
Download Now