Baystate Medical Center at Tufts University School of Medicine
Background: Baystate Medical Center
Baystate Medical Center (BMC) is a 716-bed medical center in western Massachusetts, where it is the only Level 1 trauma center and houses the second-busiest emergency department in the state. BMC's trauma center includes the Sadowsky Family Pediatric Emergency Department that provides triage and urgent care to youth under age 21.
BMC provides primary and specialty hospital services for the region. It serves as the western campus for Tufts University School of Medicine and is designated as a magnet hospital for nursing excellence by the American Nurses Credentialing Center. BMC is the only hospital in the nation to have won the Beacon Award for Critical Care Excellence for 4 consecutive years.
Cancer Treatment at Baystate Medical Center
BMC is a member of the Baystate Regional Cancer Program that serves Massachusetts. Its Lynn Katz Oncology Unit is a full-service cancer unit that provides inpatient treatment and specialty post-op care. Patients receive cancer management services, specialty oncology, and surgical services at Katz.
Additional cancer services are provided at the D'Amour Center for Cancer Care, also in Springfield. Patients receive specialized radiation treatment at D'Amour. D'Amour features an onsite pain management clinic and social and supportive services including nutritional and financial counseling.
Thoracic Surgery at Baystate Medical Center
BMC's thoracic surgeons operate on patients with diseases of the lungs, chest wall, and diaphragm, including lung cancers. Whenever possible, surgeons opt for minimally invasive surgery using video-assisted thoracoscopic surgery (VATS). During this procedure, a small video camera and scope are inserted through a small incision in the chest. Surgeons perform the operation from the inside, without opening the entire chest.
Thoracic surgeons at BMC use VATS to perform lung biopsies, tests that take tissue from a lung or tumor to detect cancer. They also perform lung resections including lobectomy and remove benign lung tumors. VATS is performed to treat a collapsed lung and to drain pus or other fluids from the chest wall and to remove benign tumors from lungs, esophagus, and thorax.
Baystate Medical Center Medical Oncology Services
Medical oncologists study and treat cancer with drugs.
Chemotherapy involves using drugs and medicines to treat cancer. It often includes several drugs taken together as a so-called "cocktail."
Hormone therapy adds, blocks, or removes hormones that can slow or stop the growth of cancerous cells.
Biological therapies use vaccines or bacteria to support or stimulate the immune system. They use antibodies, cytokeins (proteins), genes, and other living organisms to attack the cancer.
Radiation Oncology at D'Amour Center for Cancer Care
Baystate Medical Center patients who need radiation treatment receive it at D'Amour Center for Cancer Care, which delivers customized radiation treatment plans for patients receiving services through the Baystate Regional Cancer Program (BRCP).
BRCP radiation oncologists treat patients in conjunction with other therapy, including chemotherapy and pre- and post-surgery. Radiation can shrink tumors, making it easier to remove them, and later remove any leftover cancer cells or cancerous tissue after surgery.
Radiation is provided by external machines and internal implants, such as brachytherapy. This treatment involves putting the radiation delivery tool directly into the body through a catheter, at the site where the cancer is growing.
BRCP uses several advanced external radiation treatments, including:
3D therapy that includes CAT and PET scans and MRI. Each delivers radiation in a different way. Radiation beams can be very precise and only target and attack cancerous tissues and tumors and not harm healthy ones. Intensity modulated radiation therapy, or IMRT, breaks up beams into separate parts that fit the shape of a particular tumor.
Sterotactic body radiotherapy is normally used to treat brain tumors but can be used for tumors in other parts of the body. It directs precise radiation waves to a tumor.
Image-guided radiation therapy, or IGRT, takes images of tumors just before delivering treatment. It is used on tumors that shift around so radiation hits the tumor and not healthy tissue.
Check out the Mesothelioma Doctors & Hospitals near you.
Source: http://medicine.tufts.edu/Education/Clinical-Affiliates/Baystate-Medical-Center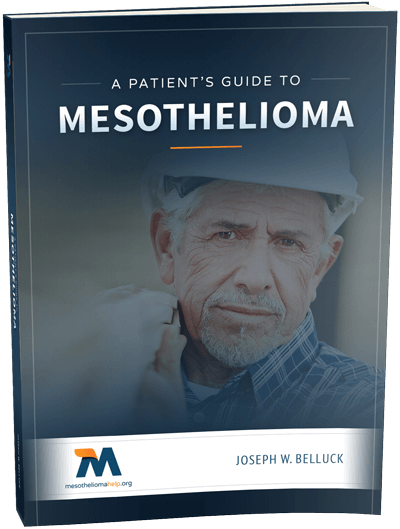 Free Mesothelioma Patient & Treatment Guide
We'd like to offer you our in-depth guide, "A Patient's Guide to Mesothelioma," absolutely free of charge.
It contains a wealth of information and resources to help you better understand the condition, choose (and afford) appropriate treatment, and exercise your legal right to compensation.
Download Now