Cheyenne Regional Medical Center
Background
In 1867, Cheyenne Regional came into existence as a frontier "tent" hospital designed to help Union Pacific Railroad workers who were injured while building the transcontinental railroad. One year later, Cheyenne's founders bought the tent and all its medical supplies for $125 and established today's Cheyenne Regional Medical Center. Over time, the center's buildings have grown, its name has changed and generations have turned to this facility for medical care.
Cheyenne Regional is committed to providing the residents of Wyoming with comprehensive medical services, including cardiovascular, cancer, orthopedics, neurosciences, weight loss, women and children's care, trauma, wound management and hyperbaric medicine, rehabilitation, home care, hospice, behavioral health, medical imaging, and lab work.
Equipped with more than 2000 highly qualified health care professionals, more than 200 volunteers, an active/associate medical staff of more than 170 and 222 licensed beds, Cheyenne has distinguished itself as a hospital that can serve its region with compassionate and experienced care.
In addition to proving its dedication to quality care, Cheyenne has proven that it is a regional leader in medical firsts. For example, Cheyenne was the first hospital in the area to offer hyperbaric chambers for the treatment of chronic wounds. It's also the first provider to offer digital mammography. Furthermore, Cheyenne provided cardiac patients with the first drug-eluting stent, a 3-D echocardiography and Transmyocardial Revascularization Laser in the region.  Moreover, it introduced TomoTherapy, which is a groundbreaking radiation treatment for cancer treatments.
Cheyenne is recognized as one of the "Top 25 Hospitals" in the country for heart valve replacement surgery. The hospital's Lifestyle Management Center is a designated Bariatric Surgery Center of Excellence.  In 2007, Cheyenne was named in the top 25 percent of Home Health Agencies in the United States.
Cancer Treatments
At Cheyenne's Cancer Center, specialists provide in-depth diagnoses and treatment. From the initial diagnosis to recovery, Cheyenne's team gives patients and their families choices, options and resources. In addition, Cheyenne is a regional leader in advanced technology, using the latest innovations in cancer therapies. The center's cancer experts have extensive knowledge of state-of-the-art techniques such as brachytherapy, TomoTherapy and clinical trials.
Cheyenne's team of cancer professionals consist of radiation specialists and clinical nurses who are experts in cancer treatment. Also, Cheyenne is the first hospital in the state to provide a Breast Health Navigator, an oncology registered nurse who is the point person for patients throughout the treatment and recovery process. The nurse is able to accompany patients to consultations, appointments, follow-ups and even meet after treatment. This program is a free service to patients.
Cheyenne performs a wide variety of cancer treatments. Depending on the diagnosis and treatment plan, patients can receive chemotherapy, which works to fight any cancer cells it can find. Another option is radiation and this approach is meant to target specific body parts. Cheyenne's specialists administer radiation with the use of computer-driven equipment.
By adopting this method, a tumor is treated with more accuracy and precision. The center has two radiation treatment machines including one that is the TomoTherapy system. TomoTherapy is an advanced medical treatment delivery system that uses a CT scan to locate treatment sites before radiation is delivered. Brachytherapy is another progressive technique that provides radiation internally by inserting a radioactive source into the tumor itself. This procedure can be done on an outpatient basis.
Cheyenne is building a $30 million Cancer Center to enable patients to receive all of their treatments under one roof. The new facility will be 40,432 square feet with a bridge that connects the center with the hospital healing garden.
Know more about  nearby Mesothelioma Doctors & Hospitals.
Source: https://www.cheyenneregional.org/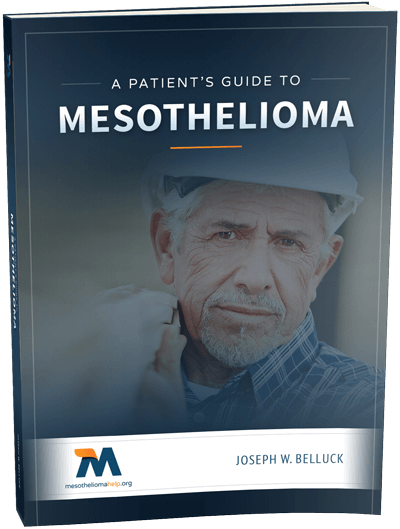 Free Mesothelioma Patient & Treatment Guide
We'd like to offer you our in-depth guide, "A Patient's Guide to Mesothelioma," absolutely free of charge.
It contains a wealth of information and resources to help you better understand the condition, choose (and afford) appropriate treatment, and exercise your legal right to compensation.
Download Now