Helen Diller Family Comprehensive Cancer Center
Background
The Helen Diller Family Comprehensive Cancer Center at the University of California, San Francisco began as the UCSF Cancer Institute in 1948. The hospital and Cancer Institute function together and operate as a joint facility. The UCSF Cancer Institute has been awarded two Nobel Prizes for work related to cancer, the first being the discovery of oncogenes in 1989 and the second was in 2009 for the relationship of telomeres to aging. In 2007, the UCSF Cancer Institute was renamed the Helen Diller Family Comprehensive Cancer Center.
The Helen Diller Family Comprehensive Cancer Center at UCSF is designated as a Comprehensive Cancer Center by the National Cancer Institute due to its focus on patient care, basic and clinical research, prevention, education, outreach and training. The Helen Diller Family Comprehensive Cancer Center provides care at four locations: UCSF Medical Center at Mount Zion, UCSF Medical Center at Parnassus, San Francisco General Hospital, and the San Francisco Veterans Affairs Medical Center.
As one of the nation's leading cancer research and treatment centers, UCSF receives an estimated $78.4 million dollars each year to conduct oncological research from the National Cancer Institute, which ranks it in the top eight of all NCI funded institutions.
With regards to breast and brain cancers, the Helen Diller Family Comprehensive Cancer Center was awarded SPORE grants (Specialized Programs of Research Excellence) to provide an integrated research structure that allows cancer centers to bring together top scientists from multidisciplinary fields to address specific cancer questions and to bring cutting edge research directly from the laboratory to the bedside.
The Helen Diller Family Comprehensive Cancer Center's commitment to cutting edge research and patient-centered therapies continues to support its ranking in the US News and World Report as one of "America's Top 15 Cancer Hospitals."
Mesothelioma Treatments
With research-based facilities, world-class medical researchers and physicians, and as the recipient of numerous grants to conduct oncology-based research, the Helen Diller Family Comprehensive Cancer Center is situated to provide the latest research developments to provide improved cancer treatment options. The integrated research environment provides collaboration of laboratory scientists and physicians within clinical, translational, and prevention studies.
Radiation oncology, surgical oncology, clinical trials, chemotherapy, palliative care, state of the art diagnostics and imaging services, pathology, genetic counseling, hormone therapy, biological therapy, complementary and alternative medicine, nutrition and physical therapy, and comprehensive and preventive care are all options in the Helen Diller Family Comprehensive Cancer Center cancer treatment program.
David Jablons, MD, is Chief and Distinguished Professor of Thoracic Surgery and Program Leader of Thoracic Oncology at the Helen Diller Family Comprehensive Cancer Center. He has been awarded numerous accolades, amongst which he was named by US News and World Report one of "America's Top Doctors" and was inducted into the American Surgical Society. Dr. Jablons directs research in the study of lung cancer, malignancies, and mesothelioma.
The research has focused on understanding the role of biochemical pathways, signal transduction, inflammation in carcinogenesis, and the molecular biology transformations contributing to cancer development. Additionally, the lab has expanded its membership and focus to include the development of genomic assays based on predictive biomarkers of exposure.
Michael Mann, MD, an affiliate of the UCSF Helen Diller Family Comprehensive Cancer Center and Chief of General Thoracic Surgery at the San Francisco VA Medical Center, has collaborated with Dr. Jablons extensively on mesothelioma research. Dr. Mann offers clinical expertise in lung transplantation, lung volume reduction surgery, malignant mesothelioma, minimally invasive thoracic surgery, VATS, and a variety of advanced surgical techniques. Mesothelioma therapies are individualized and are treated with a combination of therapies.
Know more Mesothelioma Doctors & Hospitals Near You.
Source: https://christianacare.org/facilities/helenfgrahamcancercenter/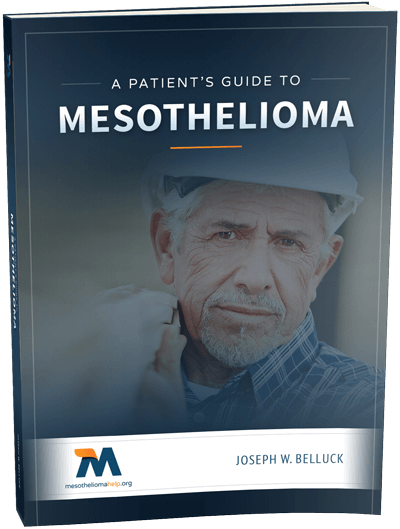 Free Mesothelioma Patient & Treatment Guide
We'd like to offer you our in-depth guide, "A Patient's Guide to Mesothelioma," absolutely free of charge.
It contains a wealth of information and resources to help you better understand the condition, choose (and afford) appropriate treatment, and exercise your legal right to compensation.
Download Now