Cardinal Bernardin Cancer Center
Background
Loyola University Health System (Loyola) is an 801-bed, comprehensive health care organization providing quality care for Illinoisans in the Chicago Metropolitan area.   Loyola is nationally recognized for delivering quality health care and conducting groundbreaking research.  Loyola is composed of two main campuses, the Loyola University Medical Center and the Gottlieb Hospital Campus in Melrose Park.
Cardinal Bernardin Cancer Center was the first freestanding building in Chicago that dedicated its services specifically to the treatment of cancer. The truly unique quality about Cardinal Bernardin Cancer Center is that it directly mixes the academic and clinical sciences with patient care. The cancer research facility is composed of 34 laboratories, each of which occupies 500 square feet.
Due to its reputation as a leader in cancer research and patient care, Cardinal Bernardin Cancer Center and Loyola Medical Center have been the recipients of numerous awards and accolades, including National Cancer Institute accreditation and funding as a cancer research center; Magnet designation, which ranks nursing excellence; and Commission on Cancer accreditation.
Mesothelioma Treatments
Loyola's Thoracic Oncology Program at the Cardinal Bernardin Cancer Center provides multidisciplinary, holistic care for patients.  Multidisciplinary cancer care teams work together to determine individual treatment options for each patient.  Treatment teams consist of thoracic surgeons, pulmonologists, medical oncologists, radiation oncologists, radiologists, dietitians, pathologists and a patient navigator who work together to aid individuals throughout treatment and recovery.
Cardinal Bernardin Cancer Center has extensive expertise in the multi-modal treatment of mesothelioma. Several specific, innovative treatments are being researched in addition to the comprehensive cancer treatments listed below. These include vaccine therapy, in vitro chemosensitivity testing, drug analysis, and combinational treatment approaches to cure cancer.
Radiation oncology, surgical oncology, clinical trials, chemotherapy, palliative care, state-of-the-art diagnostics and imaging services, bone marrow transplantation, pathology, genetic counseling, hormone therapy, biological therapy, complementary and alternative medicine, nutrition and physical therapy, and comprehensive and preventive care are all options in the Cardinal Bernardin Cancer Center 's cancer treatment program.
Surgical and diagnostic innovations include pathology that is examined for gene expression patterns that lead to more effective and specialized treatment options. Located within the Cardinal Bernardin Cancer Center is the Coleman Foundation Image Renewal Center, which coordinates support groups, art therapy, biofeedback, massage therapy, palliative care, acupuncture, and pastoral care.
Know more about qualified medical professional or health care facilities that specialize in treating complicated cancers.
Source: https://www.loyolamedicine.org/locations/cardinal-bernardin-cancer-center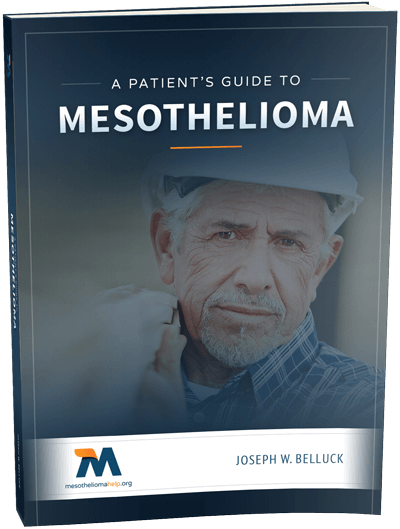 Free Mesothelioma Patient & Treatment Guide
We'd like to offer you our in-depth guide, "A Patient's Guide to Mesothelioma," absolutely free of charge.
It contains a wealth of information and resources to help you better understand the condition, choose (and afford) appropriate treatment, and exercise your legal right to compensation.
Download Now