NorthShore Evanston Hospital | Kellogg Cancer Center
Background
Kellogg Cancer Center of NorthShore University HealthSystem (NorthShore) was the first community-built cancer center in the U.S. and was established in 1981 to specialize in the treatment of cancer. NorthShore, formerly known as Evanston Hospital, which opened in 1891, has joined the Mayo Clinic health system, which is one of the foremost and internationally recognized medical research institutions in the world. Collaboration with the Mayo Clinic has allowed for the Kellogg Cancer Center to directly access the latest in clinical trials, minimally invasive surgery, and multi-modal cancer therapy techniques. The Kellogg Cancer Center was recently re-built into an energy efficient, green building that houses 48,000 square feet of research and hospital space.
Cancer Treatments
Kellogg Cancer Center, in collaboration with the Mayo Clinic, is situated to provide the latest research developments and personalized care to provide improved cancer treatment options. Each patient is assigned to a team, who helps each patient with facilitating care, treatments, support, and education throughout the healing process.
With regard to mesothelioma, the Kellogg Cancer Center organizes teams of highly skilled staff to facilitate mesothelioma treatment and/or recommendations to receive therapies through the Mayo Clinic. After referral or diagnosis by a primary care physician, a team of pathologists, surgical and medical oncologists, thoracic surgeons, nurses and social workers will handle a case together. Several specific, innovative treatments are being used in addition to the comprehensive cancer treatments listed below.
Radiation oncology, surgical oncology, clinical trials, chemotherapy, palliative care, state-of-the-art diagnostics and imaging services, pathology, genetic counseling, hormone therapy, biological therapy, complementary and alternative medicine, nutrition and physical therapy, and comprehensive and preventive care are all options in the Kellogg Cancer Center's cancer treatment program.
Source: http://www.northshore.org/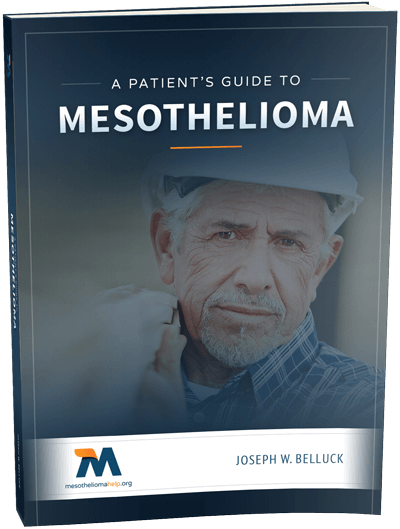 Free Mesothelioma Patient & Treatment Guide
We'd like to offer you our in-depth guide, "A Patient's Guide to Mesothelioma," absolutely free of charge.
It contains a wealth of information and resources to help you better understand the condition, choose (and afford) appropriate treatment, and exercise your legal right to compensation.
Download Now