Saint Francis Medical Center
Background
Saint Francis Medical Center is located in Cape Girardeau, Missouri. Saint Francis serves a geographical area of 650,000 people in Missouri, Illinois, Kentucky, Tennessee, and Arkansas. The hospital operates under Catholic principles and adheres to a mission and vision of Christian values of dignity and compassionate care.
The main hospital is a 282-bed facility. Over the years, Saint Francis built additional buildings to ensure the best possible care for the community. Saint Francis founded the Cancer Institute, Family Birth Place, Fitness Plus, Heart Hospital, Neurosciences Institute, and Orthopedic Institute to coordinate elite care.
The Cancer Institute, built in 2011, is accredited by the American College of Surgeons Commission on Cancer. Saint Francis and the Cancer Institute are certified members of the prestigious MD Anderson Cancer Network, one of the nation's top cancer care hospitals. As a member of this network, the Cancer Institute's physicians have access to the latest procedures, protocols, technologies, clinical trials, and advice from the leading cancer doctors. Saint Francis is the only hospital in Missouri in the MD Anderson Cancer Network.
Cancer Treatments
Patients are treated and receive consultation in the Cancer Institute. Early and precise diagnosis is a critical step in lung cancer treatment. Genetic testing and counseling are available for prevention and diagnosis. After mesothelioma diagnosis by biopsy, chest x-ray, bronchoscopy, CT, endobronchial ultrasound, and/or MRI, each patient undergoes rigorous evaluation of tumor staging, location, and size.
Saint Francis Cancer Institute oncologists treat lung cancer with a combination of chemotherapy, radiation, and surgical oncology techniques. Surgical oncology may involve the use of Cyber Knife robotic surgery, frameless stereotactic radiosurgery, daVinci technology, and minimally invasive surgery to remove affected tumors and tissue. The Cancer Institute houses the latest in radiation therapy technology by providing patients access to targeted low and high dose Image-Guided Radiation Therapy (IGRT) and Intensity Modulated Radiation Therapy (IMRT). Medical oncology is administered through clinical trial enrollment, traditional chemotherapy, immunotherapy, and/or biological drug therapy.
Central to Saint Francis Cancer Institute cancer care is the spiritual, mind, and body healing needed to cope with cancer. Social support is offered through the I Can Cope program, offered exclusively for lung cancer patients and families. Cancer navigators are available to help patients with finding financial solutions, information on diagnosis and treatment options, and palliative care.
Check out more options through our Mesothelioma Doctors & Hospitals finder.
Source: http://www.sfmc.net/service/cancer-institute/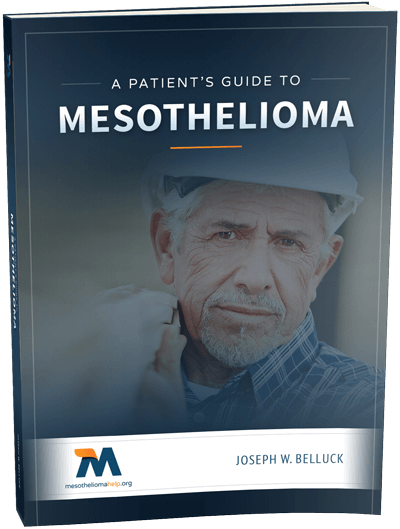 Free Mesothelioma Patient & Treatment Guide
We'd like to offer you our in-depth guide, "A Patient's Guide to Mesothelioma," absolutely free of charge.
It contains a wealth of information and resources to help you better understand the condition, choose (and afford) appropriate treatment, and exercise your legal right to compensation.
Download Now