University of Hawaii Cancer Center
Background
The University of Hawaii Cancer Center is Hawaii's only National Cancer Institute-designated Cancer Center. This designation indicates the center's commitment to exemplary, cutting-edge research and patient care. Originally established in 1981 as the Cancer Research Center of Hawaii, the Center has grown into a state-of-the-art cancer research facility in downtown Honolulu, with a new world-class facility in Kaka'ako scheduled to open in 2013.
The UH Cancer Center focus is three-pronged: research, education and patient care. This three-pronged approach aims to decrease individual and societal anguish caused by cancer. The UH Cancer Center places a special emphasis on meeting the unique ethnic, cultural and environmental needs of Hawaiians.
Mesothelioma Treatments
The University of Hawaii thoracic oncology team, led by Director Michele Carbone, MD, PhD, and Haining Yang, PhD, is a global leader in mesothelioma research. Dr. Yang's international team of researchers recently identified a critical protein in the pathogenesis of malignant mesothelioma, HMGB1.
The discovery deepens our understanding of the growth process of the cancer and designates a crucial biomarker for early detection of the disease. The findings allow for further research in developing suitable treatment therapies and greatly increase the potential for early detection. The research helped secure a $600,000 grant awarded by the Jimmy Valvano Foundation for Cancer Research to continue to develop early diagnosis and treatment techniques of mesothelioma.
The research findings of Dr. Yang's team highlight the research capabilities of the University of Hawaii Cancer center. The Center participates regularly in clinical trials and is at the forefront of developing our understanding and treatment methodologies of malignant mesothelioma.
Discover more Mesothelioma Doctors & Hospitals through our database.
Source: http://www.uhcancercenter.org/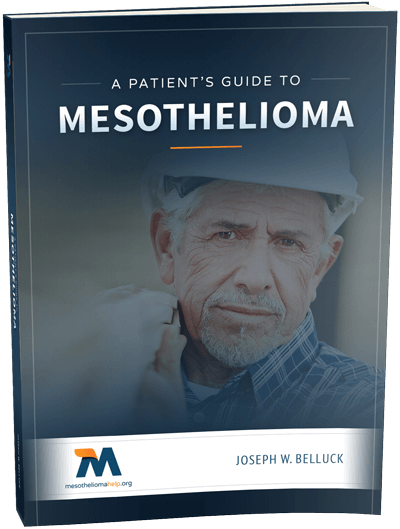 Free Mesothelioma Patient & Treatment Guide
We'd like to offer you our in-depth guide, "A Patient's Guide to Mesothelioma," absolutely free of charge.
It contains a wealth of information and resources to help you better understand the condition, choose (and afford) appropriate treatment, and exercise your legal right to compensation.
Download Now