VA Boston Health Care System
VA Boston Healthcare System's consolidated facility consists of the Jamaica Plain campus, located in the heart of Boston's Longwood Medical Community; the West Roxbury campus, located on the Dedham line; and the Brockton campus, located 20 miles south of Boston in the City of Brockton.
Community Based Outpatient Clinics
In addition to our main facilities in Brockton, Jamaica Plain and West Roxbury, we offer services in five community based outpatient clinics. These clinics are located in —
 – Boston (Causeway Street), Massachusetts
– Framingham, Massachusetts
– Lowell, Massachusetts
– Plymouth, Massachusetts  –
– Quincy, Massachusetts
Accreditations and Achievements
VA Boston Healthcare System (VABHS) has received a number of accreditations and awards. Some of our recent notable accomplishments include —
Joint Commission Accreditation
In 2012, VABHS was awarded full three-year accreditation by The Joint Commission for the following programs: Hospital, Behavioral Health, Home Care, Long Term Care, and Opioid Treatment. An independent, not-for-profit organization, The Joint Commission is the nation's predominant standards-setting and accrediting body in health care. Joint Commission accreditation and certification is recognized nationwide as a symbol of quality that reflects an organization's commitment to meeting certain performance standards, and improving the quality and safety of care provided to patients.
Commission on Accreditation of Rehabilitation Facilities (CARF) Accreditation
CARF is a private, not-for-profit organization that promotes quality rehabilitation services by establishing standards of quality for organizations to use as guidelines in developing and offering their programs or services to consumers. CARF accreditation means that an organization has made a commitment to continually enhance the quality of its services and programs, and its focus is on consumer satisfaction. VABHS has several programs that have received CARF Accreditation:
Awarded in 2011, full three-year accreditation under the Employment and Community Services Manual:
– Veterans Industries Program
– Incentive Therapy Program
– Veterans Industries Transitional Residences Program
– Health Care for Homeless Veterans Program
– HUD/VASH Voucher Program
Awarded in 2011, full three-year accreditation under the Behavioral Health Manual:
– Women's Integrated Treatment and Recovery Program (WITRP)
– Substance Abuse Residential Rehabilitation Treatment Program (SARRTP)
– Psychosocial Rehabilitation and Recovery Center (PRRC)
– REACH Domiciliary Program
– Center for Integrated Residential Care for Addiction (CIRCA)
Awarded in 2012, full three-year accreditation under the Medical Rehabilitation Manual:
– Spinal Cord System of Care
– Comprehensive Integrated Inpatient Rehabilitation Program
– Amputation System of Care
College of American Pathologists
In 2010, VABHS Pathology and Laboratory Service was awarded full two-year accreditation of all laboratory sites by the College of American Pathologists (CAP). The goal of the CAP Laboratory Accreditation Program is to improve patient safety by advancing the quality of pathology and laboratory services through education, standard setting, and ensuring laboratories meet or exceed regulatory requirements
AABB Accreditation
In 2011, the VABHS Blood Bank received two-year accreditation from AABB (formerly known as the American Association of Blood Banks). AABB promotes the highest standard of care for patients and donors in all aspects of blood banking and transfusion medicine. The Accreditation Program assesses the quality and operational systems in place within the facility and awards accreditation based on compliance with Standards, Code of Federal Regulations and federal guidance documents.
American College of Surgeons Commission on Cancer Accreditation
In 2009, the VABHS Cancer Program received a three-year Approval by the Commission on Cancer (CoC). CoC Approval is a voluntary commitment by a cancer program that ensures its patients will have access to the full scope of services required to diagnose, treat, rehabilitate, and support patients with cancer and their families.
American Board for Certification in Orthotics and Prosthetics Accreditation
In 2010, the VABHS Prosthetic Service received this accreditation for its Orthotic Lab at the West Roxbury Campus and its Orthotic & Prosthetics Lab at the Jamaica Plain Campus. Accreditation is for a period of three years.
Association for the Accreditation of Human Research Protection Programs (AAHRPP)
In November 2010, the VABHS Research Department received this accreditation for its Human Research Protection Program. Accreditation is for a period of five years.
Intersocietal Commission for the Accreditation of Echocardiography Laboratories (ICAEL)
In 2011, the VABHS Department of Medicine received accreditation for its Echocardiography Laboratory. Accreditation is for a period of three years.
Visit our Mesothelioma Doctors & Hospitals finder.
Source:
https://www.boston.va.gov/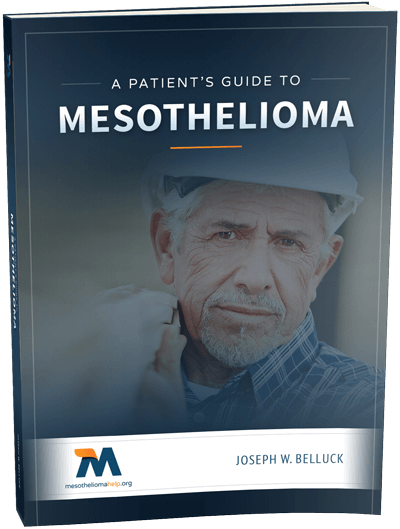 Free Mesothelioma Patient & Treatment Guide
We'd like to offer you our in-depth guide, "A Patient's Guide to Mesothelioma," absolutely free of charge.
It contains a wealth of information and resources to help you better understand the condition, choose (and afford) appropriate treatment, and exercise your legal right to compensation.
Download Now