Vassar Brothers Medical Center – Dyson Center for Cancer Care
Background
Vassar Brothers Medical Center was founded in 1887 to serve Poughkeepsie and the Mid-Hudson Valley area. The Vassar family, which had resided in the area since the 18th-century, provided the endowment for the hospital infrastructure as well as a million dollar fund to provide pro bono healthcare. The generous vision of the Vassar Brothers has remained intact with its commitment to offer specialized and preventive healthcare to all community members. The Vassar Brothers Medical Center has continually expanded and adapted to the needs of the community and now operates a 365-bed facility with an extensive network of facilities that cooperate to deliver the most comprehensive and local care possible.
The hospital is affiliated with the integrated health care system Health Quest. As part of Health Quest, Vassar Brothers Medical Center is networked with Northern Dutchess Hospital in Rhinebeck and Putnam Hospital Center in Carmel.
The Vassar Brothers Medical Center Dyson Center for Cancer Care is a National Cancer Institute accredited Community Clinical Oncology Program and is also accredited by the American College of Surgeons.
Mesothelioma Treatments
At the Vassar Brothers Medical Center Dyson Center for Cancer Care, radiation oncology, chemotherapy, surgical oncology, genetic counseling, and palliative care are provided, as well as individualized care programs. Cancer care is kept as local and accessible as possible in accordance with therapies and treatment modalities. Additionally, the Dyson Cancer Center for Cancer Care offers holistic and supportive care involving nutrition counseling, psychological counseling, alternative medicine, pastoral care, and exercise and rehabilitation programs.
Specialized radiation treatments include stereotactic radiosurgery, 3D/conformal radiation therapy, multileaf collimator, intensity modulated radiation therapy (IMRT), and image guided radiation therapy (IGRT).
Visit our Mesothelioma Doctors & Hospitals finder.
Source: http://www.healthquest.org/medical-practice/hqmp-home.aspx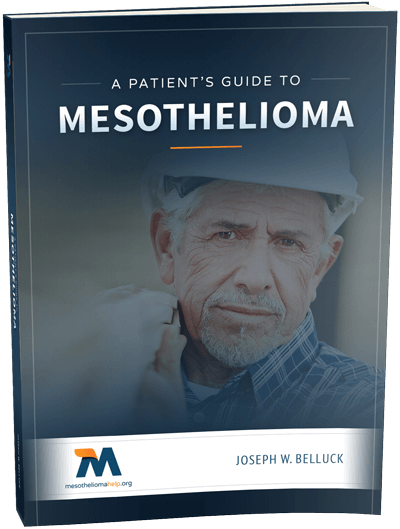 Free Mesothelioma Patient & Treatment Guide
We'd like to offer you our in-depth guide, "A Patient's Guide to Mesothelioma," absolutely free of charge.
It contains a wealth of information and resources to help you better understand the condition, choose (and afford) appropriate treatment, and exercise your legal right to compensation.
Download Now