Virtua Surgical Group, P.A.
Background
Virtua Surgical Group is a specialty surgical practice providing emergency and elective procedures in southern New Jersey. For the past 75 years Virtua Surgical Group operated independently. Recently, it entered into a partnership with Virtua Health to provide increased access and coordinated services for patients.
Virtua Surgical Group specializes in minimally invasive and complex surgeries such as:
Cardiac surgery
Thoracic surgery
Thyroid surgery
Gallbladder surgery
Surgical oncology
Colorectal surgery
Vascular surgery
Hernia surgery
Bariatric surgery
Virtua Surgical Group coordinates care with Virtua Health, Our Lady of Lourdes Medical Center, Summit Surgical Center, Surgical Center of South Jersey, and Cooper Hospital.
Mesothelioma Treatments
Virtua Surgical Group thoracic surgeons may treat mesothelioma patients with surgical oncology techniques. Techniques include minimally invasive surgery and robotic surgery. Its services are rendered and supported at the hospitals listed above.
Patients are assigned to a team of physicians, nurses, technicians, therapists, and support staff to manage the pre- and post-operative surgical oncology procedures. Virtua Surgical Group offers state-of-the-art diagnostic imaging through its partnerships with local hospitals. Since lung cancer and mesothelioma are usually treated with a combination of surgical oncology, chemotherapy and radiation therapy, Virtua Surgical Group physicians work closely with the rest of the patient's care team. Virtua Surgical Group surgeons are highly specialized and knowledgeable in advanced surgical techniques.
Jay Steinberg, D.O., brings more than 15 years of practice, with a specialty in cardiac surgery and is board certified in thoracic cardiovascular surgery including procedures in cardioverter-defibrillator or pacemaker insertion, removal or repair, lung removal (partial or complete), video-assisted thoracic surgery (VATS) or thoracotomy and more.
Visit our Mesothelioma Doctors & Hospitals finder.
Source: http://www.virtuasurgical.org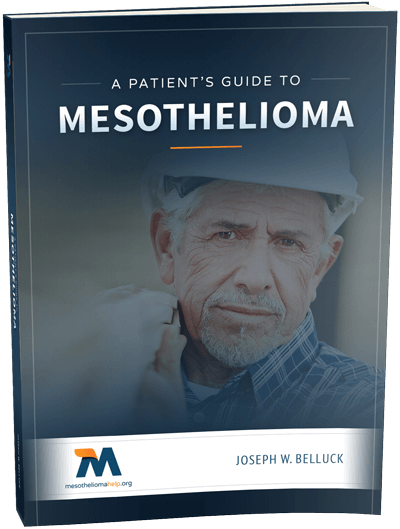 Free Mesothelioma Patient & Treatment Guide
We'd like to offer you our in-depth guide, "A Patient's Guide to Mesothelioma," absolutely free of charge.
It contains a wealth of information and resources to help you better understand the condition, choose (and afford) appropriate treatment, and exercise your legal right to compensation.
Download Now