West Los Angeles VA Medical Center
West Los Angeles Veterans Affairs Medical Center is a hospital that serves veterans in Los Angeles, California. It is a referral center for the VA Greater Los Angeles Healthcare System. The center is the largest facility in the VA health care system.
The West Los Angeles VA Medical Center is a 500-bed hospital complex (not including the nursing home and domiciliary) affiliated with the UCLA School of Medicine. Over 230 residents are currently completing training in 20 specialties. The Psychiatric Section is a 125-bed service, with emphasis on acute intensive care, which offers a wide range of treatment and investigative approaches for patients with acute and chronic illness. The diverse inpatient, partial hospital, and outpatient services include both general and specialized (for patients with schizophrenia, mood disorders, post-traumatic stress disorders, alcoholism and substance abuse, family problems, geriatric mental disorders, neurobehavioral disorders, and mixed medical-psychiatric disorders) treatment units.
Extensive rehabilitation services are available for patients with chronic illness. Community psychiatry outreach programs are also available. The resident has the opportunity to gain experience with all of the major psychiatric syndromes, to learn to work within a team structure, and to gain exposure to a full variety of clinical treatment modalities. We encourage residents to collaborate with faculty on research projects as time and other resources allow.
History
In 2011 a group of homeless veterans sued the center, claiming that the VA was renting land in the center for commercial gain and ignoring the needs of homeless veterans for housing. In 2015, as part of the settlement of the 2011 lawsuit, the Department of Veterans Affairs released a draft master plan for the future of the campus.
In 2016, the Department of Veterans Affairs announced a plan to add 1200 units of housing for homeless veterans to the hospital campus.
The LA Metro Purple Line phase three is currently being extended from Koreatowns Wilshire/Western station to the West Los Angeles VA Medical Center. The Subway station will be located east of the corner of San Vicente Boulevard and Wilshire Boulevard.
Visit our Mesothelioma Doctors & Hospitals finder.
Source:
http://www.losangeles.va.gov/
https://en.wikipedia.org/wiki/West_Los_Angeles_VA_Medical_Center
https://www.semel.ucla.edu/site/west-los-angeles-va-medical-center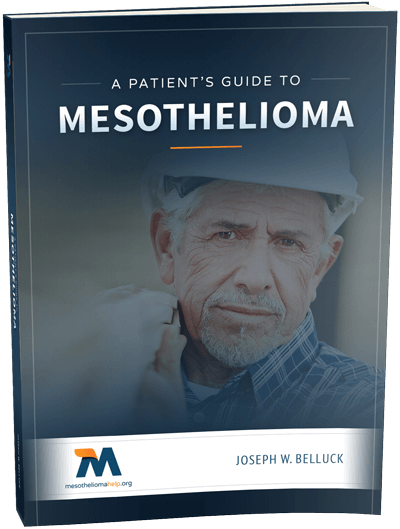 Free Mesothelioma Patient & Treatment Guide
We'd like to offer you our in-depth guide, "A Patient's Guide to Mesothelioma," absolutely free of charge.
It contains a wealth of information and resources to help you better understand the condition, choose (and afford) appropriate treatment, and exercise your legal right to compensation.
Download Now