Metabolic Pathways, Key to Understand Mesothelioma Metastasis
The science behind understanding how mesothelioma cells continue to divide and spread despite being inundated with toxic treatments has confounded researchers for years. If cancer metastasis can be halted, patient survival will be improved. Now, researchers report they have uncovered a unique link between cancer pathways that leads to uncontrolled growth.
Researchers at Children's Medical Center Research Institute at UT Southwestern (CRI), led by Dr. Ralph DeBerardinis, Associate Professor of CRI and Pediatrics, Director of CRI's Genetic and Metabolic Disease Program, and Chief of the Division of Pediatric Genetics and Metabolism, found that two distinct metabolic cancer pathways are linked in such a way that cells adapt to the stress of cancer growth.
The researchers had a hunch that by focusing on "tumor-specific metabolic pathways" they could uncover a new, effective way to treat cancer. Building on previous findings by Dr. DeBarardinis, the team found cancer cells take advantage of the pentose phosphate pathway (PPP) and the Krebs cycle pathways to successfully fight off toxins.
In short, cells typically grow by "attaching to nutrient-rich tissue called a matrix," according to the study, in order to manage growth and survival. When they detach, however, the cells perish. Not so for the cancer cells, though, say the researchers. Apparently, cancer cells have found a way to work around the process.
"We knew that both the PPP and Krebs cycle provide metabolic benefits to cancer cells," said Dr. Ralph DeBerardinis in an April 6 press release announcing the findings. "But we had no idea that they were linked in this unusual fashion."
According to various studies, metastasis is the cause of nearly 90 percent of cancer deaths. Halting tumor growth and preventing metastasis in cancers, especially mesothelioma which is highly aggressive and is resistant to many cancer treatments, is critical for increasing survival in patients. This research offers hope to mesothelioma and lung cancer patients that slowing or halting tumor growth is possible.
The researchers note that the study was conducted in a lab with cultured cell models. The next step is further research on living organisms.
"We are particularly excited to test whether this pathway is required for metastasis, because cancer cells need to survive in a matrix-detached state in the circulation in order to metastasize," said Dr. DeBarardinis.
See the full report in the April 6 issue of Nature.
Know more about Mesothelioma and how you can deal with it.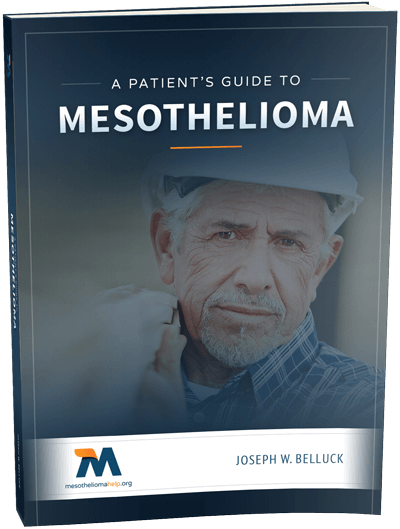 Free Mesothelioma Patient & Treatment Guide
We'd like to offer you our in-depth guide, "A Patient's Guide to Mesothelioma," absolutely free of charge.
It contains a wealth of information and resources to help you better understand the condition, choose (and afford) appropriate treatment, and exercise your legal right to compensation.
Download Now