Mesothelioma Community Recognizes November as National Family Caregivers Month
November is recognized as National Family Caregivers Month. First recognized in November 2013, by President Obama, the purpose of this month is to raise awareness for family  caregivers and to improve their overall lives and well being. 
Over the course of life, chances are that we all will be caregivers at some point for a parent, sibling, loved one, partner, neighbor, or friend. It is not something that we plan on or prepare for, it usually just happens.
Family caregivers come in all ages, sexes, shapes. They are as varied as all of us. Each one does what works for their particular circumstance. They provide care for loved ones, friends, and partners across the whole spectrum of caregiving. They take physical care, psychological care, and coordinate care for someone else. They do tasks like taking someone to the grocery store, to doctors appointments, or simply spending time with them. 
If there is an "average" age of caregivers it is 47-54 – employed women. Providing care to the elderly, the average age of the caregiver is 62. And minority caregivers provide more care than their white counterparts. The length of time in the caregiving role can be less than a year to more than 40 years. Family caregivers are unpaid, and often unrecognized.
This is a very stressful job that can impact the caregivers' health. Although there are definite positive benefits of caregiving, for the caregiver there also can be negative implications. 
Since the pandemic it seems more important than ever that we take care of each other. All of us have seen what isolation can do to our collective mental health. For many family caregivers that is their reality for long stretches of time. 
Shining a light on a problem or situation is important. More important is how can we help? Look around, you probably know someone who is providing care for someone else. Help them accept help. A phone call, a visit acknowledging what they are doing, staying with the person while they go for a walk, small things can mean so much.
Caregivers are giving to others, and you can help by giving to them. Accepting help is difficult for some people but it can provide relief for the caregiver who is already giving so much!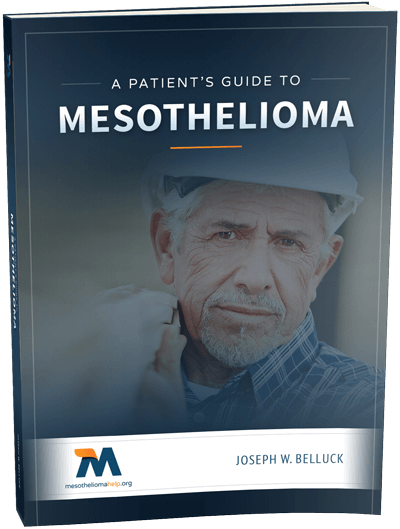 Free Mesothelioma Patient & Treatment Guide
We'd like to offer you our in-depth guide, "A Patient's Guide to Mesothelioma," absolutely free of charge.
It contains a wealth of information and resources to help you better understand the condition, choose (and afford) appropriate treatment, and exercise your legal right to compensation.
Download Now