Mesothelioma Patients Can Direct Friends to MedGift.com for Support
Diem Brown was just 22-years-old when she was diagnosed with ovarian cancer. Now seven years later and suffering a relapse, she understands firsthand the issues cancer patients deal with on a day-to-day basis. Much like mesothelioma patients, Diem was not only overwhelmed by the disease, but also by the outpouring of support from friends and loved ones. Now when friends ask her "How can I help?" she can direct them to the patient registry website she developed – MedGift.com.
When a friend or loved one is diagnosed with pleural mesothelioma, an asbestos-caused pulmonary cancer, the first question asked of the patient is "What can I do for you?" Brown realized that answering this could be challenging and even awkward at times. But realizing that brides and mothers-to-be have the ability to ask for gifts and support from friends through gift registries, Brown was inspired to establish a registry for patients.
MedGift allows mesothelioma patients to separate their help into three sections: needs, wants and wishes. In the "needs" section patients can request financial support for paying bills. Some hospitals are directly linked to MedGift allowing friends to make payments directly against a patient's bill. Under the "wants" section patients can request tangible gifts such as a blanket for warmth when receiving chemotherapy to fight mesothelioma. In addition, patients can request "wishes" such as babysitting, transportation to appointments or simply a prayer.
"It's the first ever Patient Gift Registry," according to Brown. "Any patient, from cancer to car accidents to wounded warriors, can list their hospital bills, ask for wigs, wheelchairs, certain foods or cosmetics. Their friends, family and co-workers can then go on and select an item from their patient gift registry, without even having to ask."
In addition to the gift registry functionality, MedGift offers an online community through social media capabilities. MedGift is a secure site and it offers patients the ability to personalize their registry with photos, journal entries and to connect to Facebook and Twitter. With so many surgeries, treatments and appointments, many mesothelioma patients and their families find keeping a journal of their progress is an easy way to keep friends and families apprised of their progress without having to contact everyone individually.
If someone you know is battling mesothelioma, offering them some words of encouragement through a card and visiting them lets them know they are not alone. But being able to provide tangible support through their MedGift registry can offer them support that can help alleviate the stress they may be feeling when trying to deal with all aspects of their cancer.
Diem Brown is an entertainment reporter for Sky Living and a recurring cast member on MTV's reality television series The Challenge. Brown, now 30-years-old, just learned that her ovarian cancer has returned.
Learn more about mesothelioma.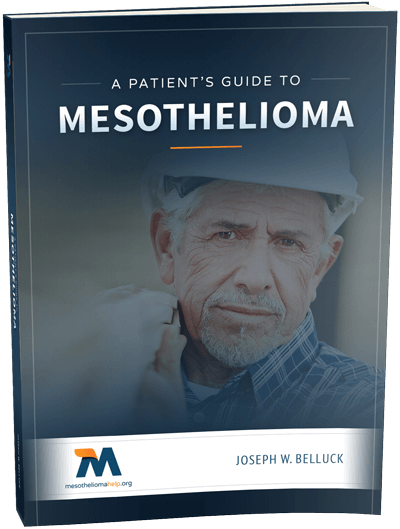 Free Mesothelioma Patient & Treatment Guide
We'd like to offer you our in-depth guide, "A Patient's Guide to Mesothelioma," absolutely free of charge.
It contains a wealth of information and resources to help you better understand the condition, choose (and afford) appropriate treatment, and exercise your legal right to compensation.
Download Now