Canadian Government Understood But Ignored Hazards of Chrysotile Asbestos
The Canadian government privately acknowledged that the dangers of asbestos warranted limits on export, but  publicly blocked international efforts to add greater restrictions on the use of asbestos, according to press reports. Exposure to asbestos causes serious respiratory diseases including lung cancer and mesothelioma, a cancer of the lining of the lung.
According to the Calgary Herald newspaper, a memorandum to Environment Minister Peter Kent stated that the scientific panel for the United Nation's Rotterdam Convention was on firm ground in 2002 when it first proposed listing chrysotile asbestos as a hazardous material on the international list of hazardous industrial chemicals. Asbestos is a known cause of cancer recognized by the World Health Organization.
Inclusion on Annex III of the UN's Rotterdam Convention requires that countries exporting the listed materials must inform importing countries of the health risks, detail safe handling procedures and obtain informed consent from the importer. All countries must agree for a product to be listed, so one country can block the addition of a hazardous material to the list.
"Since 2002, chrysotile has been proposed four times for addition" to Annex III of the Rotterdam Convention," states the 2011 memo prepared by Deputy Environment Minister Paul Boothe and his associate Andrea Lyon. "At previous meetings and again last June, Canada acknowledged that all criteria for the addition of chrysotile asbestos to the Convention have been met, but opposed its addition."
Canada has been a leading exporter of chrysotile asbestos, primarily to developing nations with weak or non-existent laws protecting workers. The government has continued to support the asbestos industry, despite repeated admonitions from leading health groups in Canada and abroad of the dangers of asbestos. Most people who develop mesothelioma were exposed to microscopic asbestos fibers in the workplace over a period of weeks, months or years.
Minister of Parliament Pat Martin, a former miner and critic of the asbestos industry, said the Canadian government has been turning a blind eye to the death and disease that asbestos mind in Canada has left behind in many developing countries.
"Both in Canada and abroad, our government refused to act to protect people from asbestos," Martin said in a statement on his website.
In the United States, approximately 2,500 to 3,000 people are diagnosed with mesothelioma each year. Most are older workers, retired workers and veterans who were exposed to asbestos in a workplace. Many asbestos manufacturers were aware of the health hazards of asbestos, but continued selling asbestos-containing building materials and other products for decades with inadequate warnings of the health hazards.
Mesothelioma symptoms typically take 20 years to 50 years to appear. But once the disease develops, it advances aggressively. Mesothelioma is incurable, but there are treatments to control the disease if it is diagnosed at an early stage.
For more information about mesothelioma, click here.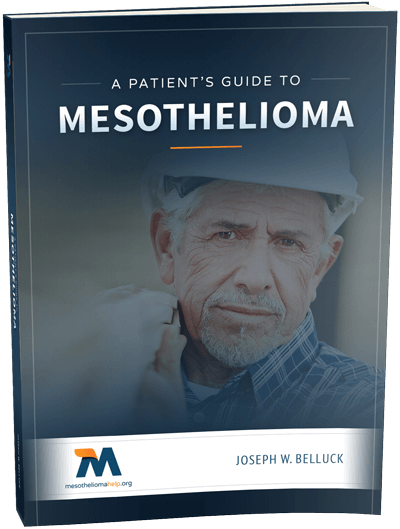 Free Mesothelioma Patient & Treatment Guide
We'd like to offer you our in-depth guide, "A Patient's Guide to Mesothelioma," absolutely free of charge.
It contains a wealth of information and resources to help you better understand the condition, choose (and afford) appropriate treatment, and exercise your legal right to compensation.
Download Now