Mesothelioma Patients Eye Combination Therapy Given FDA Priority Review for Bringing "Significant Survival Benefit" To Lung Cancer Patients
In October 2016, MesotheliomaHelp reported the U.S. Food and Drug Administration approved the immunotherapy drug atezolizumab (TECENTRIQ, Genentech Oncology) for the treatment of patients with metastatic non-small cell lung cancer (NSCLC) whose disease progressed after platinum-based chemotherapy. Now, Genentech reports the FDA has granted priority review for Tecentriq when used in combination with bevacizumab (Avastin), paclitaxel and carboplatin (chemotherapy), for lung cancer patients.
The status was given based on results from the Phase III IMpower150 study, according to the May 6 press release from Genentech announcing the approval. The trial was established to evaluate the safety and efficacy of Tecentriq with the triple drug combination compared with patients receiving the triplet without Tecentriq. Tecentriq is designed to target PD-L1 expressed on tumor cells and tumor-infiltrating immune cells and to enable the activation of T cells, according to the company.
"Our Phase III results showed TECENTRIQ in combination with Avastin, paclitaxel and carboplatin has the potential to provide a significant survival benefit in the initial treatment of metastatic non-squamous non-small cell lung cancer," said Sandra Horning, M.D., chief medical officer and head of Global Product Development. "We are working closely with the FDA to bring this treatment regimen to people with this type of lung cancer as soon as possible."
Lung cancer is by far the leading cause of cancer death among both men and women in the U.S., according to the American Cancer Society. The ACS estimates about 234,030 new cases of lung cancer will be diagnosed in 2018, with approximately 154,050 Americans dying from the cancer. Nearly 3,000 Americans are diagnosed with mesothelioma, with close to the same number losing their lives to it each year.
Pleural mesothelioma is an asbestos-caused cancer affecting the lining of the lungs. Although there are clinical differences between lung cancer and mesothelioma, the treatment protocol for the two cancers are similar. Mesothelioma is a terminal cancer with limited treatment options. Any new breakthrough or approval in the treatment of NSCLC is considered a win for mesothelioma patients as well.
A Priority Review designation will direct overall attention and resources to the evaluation of applications for drugs that, if approved, would be significant improvements in the safety or effectiveness of the treatment, diagnosis, or prevention of serious conditions when compared to standard applications, according to the FDA.
https://www.fda.gov/ForPatients/Approvals/Fast/ucm405405.htm
A Priority Review designation means FDA's goal is to take action on an application within 6 months. Genentech reports the FDA is expected to make a decision on approval by September 5, 2018.
Find out more about the IMpower150 clinical trial at ClinicalTrials.gov.
https://clinicaltrials.gov/ct2/show/NCT02366143
Sources :
Genentech
https://www.gene.com/media/press-releases/14715/2018-05-06/fda-grants-priority-review-to-genentechs
American Cancer Society
https://www.cancer.org/cancer/non-small-cell-lung-cancer/about/key-statistics.html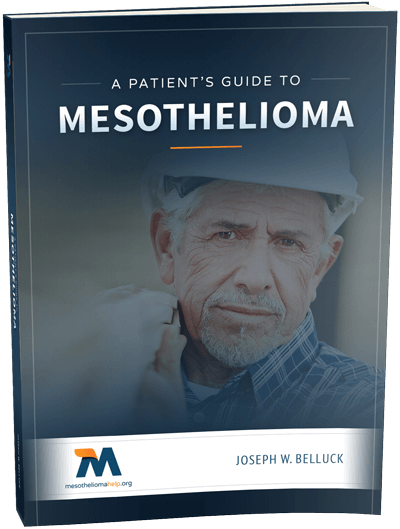 Free Mesothelioma Patient & Treatment Guide
We'd like to offer you our in-depth guide, "A Patient's Guide to Mesothelioma," absolutely free of charge.
It contains a wealth of information and resources to help you better understand the condition, choose (and afford) appropriate treatment, and exercise your legal right to compensation.
Download Now