Researchers Assess Safety and Effectiveness of New Mesothelioma Drug
Medical researchers at Memorial Sloan-Kettering Cancer Center in New York have treated the first patient with a new experimental vaccinia virus-based cancer therapy designed for patients with malignant pleural mesothelioma or non-small cell lung cancer. Mesothelioma is a cancer of the lining of the chest cavity caused by exposure to asbestos.
Genelux Corp., a biopharmaceutical company that develops vaccinia virus-based cancer therapies, announced in a Feb. 6 press release the treatment of the first patient in the Phase I clinical trial designed to evaluate a drug known as GL-ONC1.
Vaccinia virus cancer therapies are part of an emerging area of medical research that utilizes modified viruses to target and destroy malignant cancer cells. Vaccinia virus produces a potent immune reaction to help destroy tumors. The virus was used extensively during the campaign to wipe out smallpox.
Through the current trial, the New York mesothelioma treatment researchers want to learn more about the safety and effectiveness of the new drug at different dosage levels on cancer patients with malignant pleural effusion. The accumulation of fluid between the thin layers of tissue lining the lung is known as pleural effusion. When the fluid contains cancer cells, it is known as malignant pleural effusion. A buildup of fluid is a complication that occurs in many patients who have pleural mesothelioma or lung cancer.
The clinical trial, which is recruiting patients, will assess the safety and tolerability of GL-ONC1 and the severity of side effects. The primary goal is to assess a safe dosage level. The trial may enroll up to 54 patients.
Dr. Valerie W. Rusch, a leading thoracic surgeon and expert on mesothelioma, is the lead researcher in the clinical trial sponsored by Memorial Sloan-Kettering Cancer Center.
"We are very pleased that researchers at MSKCC have initiated this important trial, "Dr. Aladar A. Szalay, founder and CEO of Genelux Corp., said in a press release. "For the first time, this will allow us to examine the feasibility and effects of administering GL-ONC1 directly into the chest cavity to some of the most aggressive cancers of the thoracic cavity—including mesothelioma and non-small cell lung cancer."
Szalay said the drug has been well-tolerated and shown promising results in early trials involving human patients against a number of solid tumor cancers.
Mary Hesdorffer, executive director of the Mesothelioma Applied Research Foundation, an advocacy and support group, said novel therapeutic approaches based upon new scientific strategies may lead to more effective treatments and eventually a cure for mesothelioma.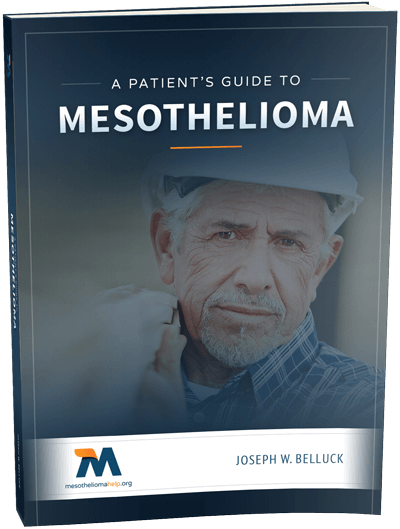 Free Mesothelioma Patient & Treatment Guide
We'd like to offer you our in-depth guide, "A Patient's Guide to Mesothelioma," absolutely free of charge.
It contains a wealth of information and resources to help you better understand the condition, choose (and afford) appropriate treatment, and exercise your legal right to compensation.
Download Now