NIOSH Issues Warning that Erionite May Cause Mesothelioma
The National Institute for Occupational Safety and Health (NIOSH) has acknowledged what Michele Carbone, MD, PhD, and his team of researchers announced this summer – exposure to high levels of the mineral erionite can lead to the development of mesothelioma.
NIOSH is calling erionite, a naturally-occurring silicate mineral used in road gravel in several Western states, "an emerging North American Hazard." In the Nov. 22 article in the NIOSH Science Blog, David Weissman, M.D., and Max Kiefer, MS, CIH, compare the dangers of erionite to asbestos saying, "airborne occupational erionite fiber exposures should be considered at least as hazardous as asbestos fiber exposures and similar preventive measures [should be] used."
Asbestos is a known carcinogen and has been linked to mesothelioma and lung cancer, as well as to asbestosis and other respiratory diseases. Up until these findings on the hazards of erionite, the only known cause of mesothelioma was through exposure to asbestos.
When asbestos fibers are inhaled they become lodged in the thin membrane that lines and encases the lungs. The fibers settle into the lungs, and decades later, symptoms such as shortness of breath and chest pain develop. At this late stage of a mesothelioma diagnosis, treatment options are limited and survival is often less than one year.
Carbone, MD, PhD, one of the world's premiere authorities on mesothelioma and director of the University of Hawaii Cancer Center, published his findings on erionite in July in the Proceedings of the National Academy of Science. The team began studying erionite exposure in the United States after finding that a region of Central Anatolia in Turkey, where erionite was used to construct houses, was experiencing an epidemic of malignant mesothelioma.
NIOSH states that, like asbestos, erionite fibers only pose a hazard if they are disturbed and become airborne. They are stressing the need to implement precautions to protect workers by limiting the generation and inhalation of dust known or thought to be contaminated with erionite. NIOSH suggests "a reasonable approach based on current information would be to take precautions such as those described in existing guidance for working with asbestos."
The National Toxicology Program, a government research agency, has designated erionite as a known human carcinogen.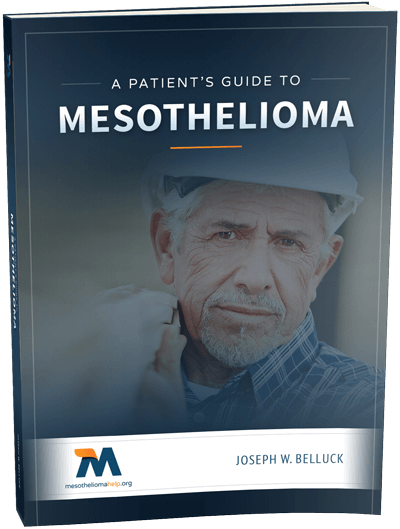 Free Mesothelioma Patient & Treatment Guide
We'd like to offer you our in-depth guide, "A Patient's Guide to Mesothelioma," absolutely free of charge.
It contains a wealth of information and resources to help you better understand the condition, choose (and afford) appropriate treatment, and exercise your legal right to compensation.
Download Now