No Safe Level of Exposure to Asbestos, EPA Inspector General Warns in Report
The inspector general of the U.S. Environmental Protection Agency issued a stern warning report this month saying the government's use of unapproved methods to demolish buildings containing asbestos may expose workers and the public to the cancer-causing material.
Asbestos is closely associated with serious respiratory diseases including asbestosis, lung cancer and mesothelioma, a cancer of the lining of the lung and abdomen. Demolition workers and construction workers are among the types of workers who are at higher risk of exposure to asbestos fibers today, if the material is not handled properly during removal.
"Asbestos is a human carcinogen with no safe level of exposure," Inspector General Arthur A. Elkins Jr., said in the report.
In 1973, the U.S. Environmental Protection Agency issued standards to protect human health from exposure to asbestos during demolition of buildings and asbestos removal. The standards require that specially-trained technicians remove asbestos-containing material prior to demolition, unless the building is structurally unsafe to enter.
According to the inspector general's report, EPA in 1999 starting exploring alternative methods for asbestos removal. The demolition methods are known by EPA as the Fort Worth Method and the Alternative Asbestos Control Method. The methods leave some or all of the asbestos-containing material in place during demolition. Demolition equipment applies mechanical forces that shred the asbestos-containing material, potentially releasing asbestos fibers into the air and endangering public health, according to the report.
The inspector general said its preliminary investigation indicates the unapproved methods of asbestos removal are currently being used or considered at a number of demolition sites and environmental cleanup locations. The use of unapproved methods is counter to EPA regulations and may jeopardize the health and safety of the public, the inspector general said.
For example, the report said, settled dust results obtained from testing during Alternative Asbestos Control Method demolition experiments in Fort Worth, Texas and Fort Chaffee, Arkansas demonstrated asbestos fiber releases. Video footage show workers at the demolition sites without personal protective equipment. Unprotected workers in adjacent areas and any members of the public in the vicinity may have been exposed.
The inspector general's report said EPA should retract any approval for the use of alternative asbestos removal methods that deviate from the recognized standards.
Approximately, 3,000 people are diagnosed with mesothelioma in the United States each year. Many are older workers, retirees and veterans who were exposed to asbestos in the workplace. The symptoms of mesothelioma take decades to appear so people recently diagnosed with mesothelioma may have inhaled asbestos fibers in the 1960s or 1970s.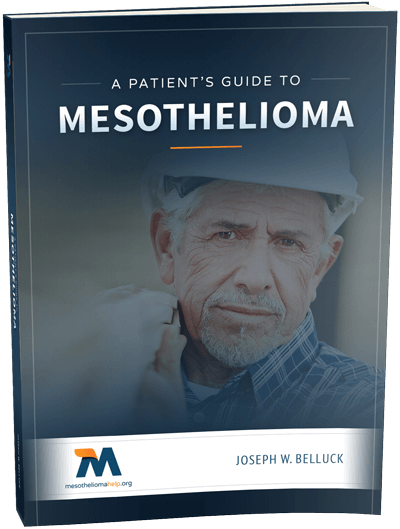 Free Mesothelioma Patient & Treatment Guide
We'd like to offer you our in-depth guide, "A Patient's Guide to Mesothelioma," absolutely free of charge.
It contains a wealth of information and resources to help you better understand the condition, choose (and afford) appropriate treatment, and exercise your legal right to compensation.
Download Now