Mesothelioma Treatment Centers Offer Best Care Options
What do you do once you are diagnosed with mesothelioma? Some people prefer to stay close to their homes and receive treatment in familiar surroundings. The choice is individual, but we strongly encourage patients and families to go to a mesothelioma treatment center to receive cutting-edge treatment.
What do you get at a mesothelioma center? There are resources available that you will not get at your local facility. The first thing is a wide variety of dedicated professionals who focus on mesothelioma. A patient is often supported by a medical team of oncologists, surgeons, pulmonologists, radiation therapists, and researchers. Having all these experts under one roof allows for collaboration and experience to best serve the mesothelioma patient and family.
Another benefit of a mesothelioma center is that they offer support services. This can include access to social workers, chaplains, palliative care specialists, alternative medicine and resources for accommodations. These professionals often offer support groups where you can meet with other patients or caregivers who are going through the same thing as you. Although each journey is unique, it is comforting to know you are not alone.
Traveling to a mesothelioma center can be inconvenient, but many centers have relationships with local hotels, hospitality homes, and rentals. There are resources available.
This past week, I spoke to a patient who had driven 1,000 miles- he does not like to fly- to receive treatment for mesothelioma. He told us he had researched and talked to other patients and decided to make the journey. What lies ahead for him no one knows, but he and his family know they have sought out the options that are right for them.
One of the most important advantages that you gain from a specialty treatment center is hope. Mesothelioma is a challenging disease, but there are options. Mesothelioma patients can return to their everyday lives.
Do what you feel is right for you, but know that there are other mesothelioma treatment care options available.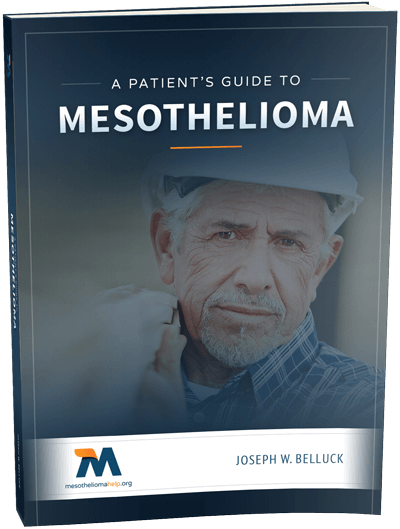 Free Mesothelioma Patient & Treatment Guide
We'd like to offer you our in-depth guide, "A Patient's Guide to Mesothelioma," absolutely free of charge.
It contains a wealth of information and resources to help you better understand the condition, choose (and afford) appropriate treatment, and exercise your legal right to compensation.
Download Now