NYU Langone Researchers Identify Biomarker to Target for New Mesothelioma Treatment
Internationally renowned mesothelioma expert Dr. Harvey Pass has dedicated his career to the treatment, research and advocacy of mesothelioma. He knows that the key to finding a new, effective treatment for mesothelioma requires extensive research focusing on specific genetic characteristics of the disease.
In the September issue of the Journal of Thoracic Oncology, Dr. Pass and a team of researchers from  NYU Langone Medical Center reported that they did just that and identified a protein that was overexpressed in each of the malignant mesothelioma tumors tested.
The Ephrin type-B receptor 2 (EPHB2) protein, or genetic marker, according to the researchers, was significantly elevated in malignant pleural mesothelioma tumor tissue compared with matched normal peritoneum. The protein was not elevated in benign mesothelial cells. EPHB2 controls a variety of cellular processes including the process through which new blood vessels form from pre-existing vessels.
However, when additional blood vessels develop in cancer cells, more food and oxygen are supplied to the cancer cells causing them to grow. Mesothelioma, a fast-growing cancer caused by past asbestos exposure, has limited treatment options, and finding a way to stop metastasis, tumor growth, is critical to improving survival and quality of life in mesothelioma patients.
The study showed that "knockdown" of EPHB2 in mesothelioma cancer cells induced apoptosis, or cell death. This led the researchers to conclude that "targeting EPHB2 might provide a novel therapy to improve the prognosis in people suffering from malignant mesothelioma."
Dr. Pass, Chief of Thoracic Oncology, NYU Cancer Center and Chief, Division of Thoracic Surgery, NYU Langone Medical Center, is a past winner of the Pioneer Award from the Mesothelioma Applied Research Foundation for his dedication to mesothelioma research.
"We need to believe in a cure. I do think it will happen," said Dr. Pass upon receiving the Pioneer Award.
This project was partially funded through a grant from Belluck and Fox, LLP. Belluck & Fox, LLP, a nationally recognized New York law firm dedicated to advocacy for mesothelioma patients and their families, is a long-time supporter of Pass and his work. The NYU Langone Medical Center's Cancer Institute previously purchased a highly advanced molecular analysis system for cancer research with funds donated by Belluck & FoxBelluck & Fox, LLP.
"We know Dr. Pass and his team are fighting for a cure for mesothelioma, and we hope our support will lead to better treatments and, one day, a cure for mesothelioma," said Joseph Belluck, founding partner of Belluck & Fox, LLP.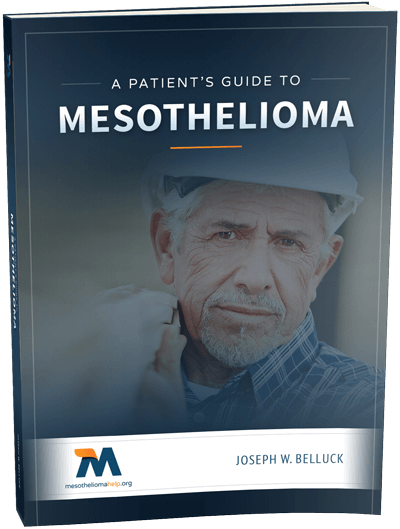 Free Mesothelioma Patient & Treatment Guide
We'd like to offer you our in-depth guide, "A Patient's Guide to Mesothelioma," absolutely free of charge.
It contains a wealth of information and resources to help you better understand the condition, choose (and afford) appropriate treatment, and exercise your legal right to compensation.
Download Now